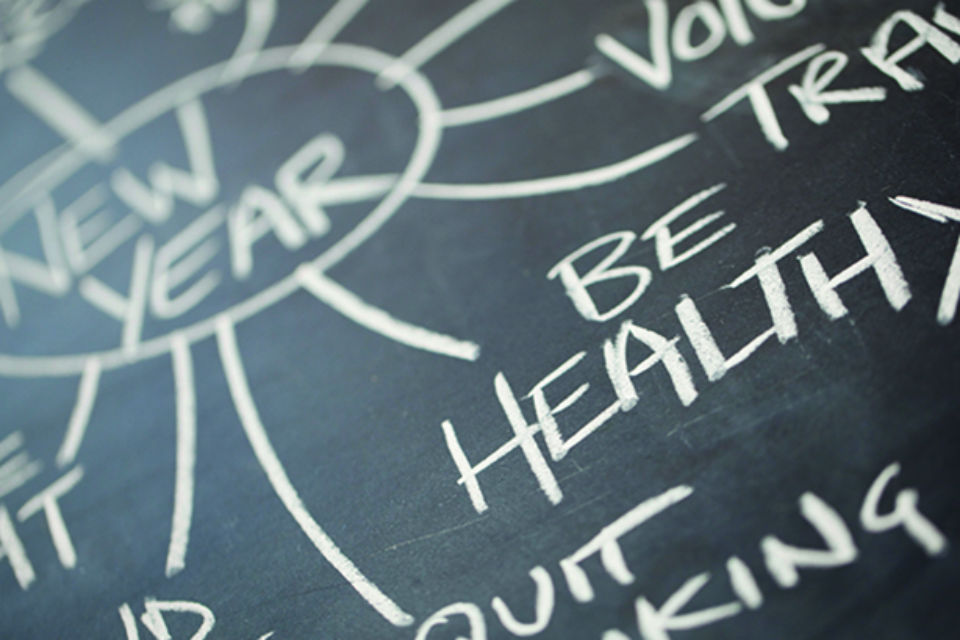 In public health, we aim to give people the necessary information and tools to help them make the right choices so they, and their families, can live healthier lives for longer.
The fact is, although people in the UK are living longer, their quality of life is often poor, with too many living with ill health and disability due to illness that could have been prevented. Obesity continues to be one of the leading causes of heart disease and early death, yet 62% of adults in England are overweight, and the picture looks no better for our children with one in ten already classed as obese.
So how can public health professionals influence population behaviours that are seemingly inherent in society, such as frequently eating at fast food outlets and drinking alcohol throughout the week? At Public Health England, we use behavioral insights to help shape our public campaigns to encourage people to lead healthier lives, including stopping smoking, eating healthier and exercising regularly.
The New Year brings renewed motivation for personal change and an opportunity to reassess and reengage with our health. Of course most people don't structure their lives around the latest health campaign – and human nature dictates that we might decide to alter our lifestyle at any point. However, evidence shows that rallying together for a fresh start on a specific date can lead to successful behaviour change, and this is something we try to incorporate into many of our public health initiatives.
The 'fresh start' moment
We are all too familiar with New Year's resolutions to stop smoking, drink less alcohol, or exercise more. Unsurprisingly, Google search terms such as 'diet' and 'gym visit' increase significantly in the New Year period.
Part of the appeal of these resolutions is what is known as the fresh-start effect; a moment in time where we feel closer to our future, healthier self and more distant from our past unhealthy behaviour.
The Dry January campaign takes advantage of the fresh-start effect. It supports people to go without alcohol for a month as a means of encouraging them to reassess their relationship with alcohol. And the fact that many people will have been drinking more than usual throughout the festive period should make their decision to sign up to the challenge that bit easier.
However, we need to be careful about making resolutions at times when we lack the ability to accurately predict our future behaviour, such as deciding to quit eating chocolate just after a hearty and indulgent Christmas dinner. This type of decision leads to a higher chance of abandoning our resolution, as we fail to appreciate how we will feel in the New Year when we're back at work and hungry for a sweet treat. Support and tools to help people stick to their resolution are essential.
For example, the Booze Buster is a free tool that emails you with tips and support to help you choose less booze. An online Drinks Checker and Drinks Tracker app are also available to make it easier to keep tabs on how much you are drinking.
The social context and physical environment: applying behavioural insights
Healthy behaviours are a result of the decisions an individual makes on a daily basis, but we know that many of these decisions are automatic, and a person's environment – both social and physical – can make it easier or harder to make healthy choices. For example, smokers often socialise with other smokers, with research showing that a person is 61% more likely to smoke if their partner or a close friend smokes.
However, this premise can work positively too. For example, smokers are two thirds more likely to quit when their spouse stops smoking. A third are more likely to quit when a close friend or someone they work with stops. Quitting together forms an integral component of our Stoptober campaign, which encourages people to sign up with their friends, family and colleagues. The physical environment also plays a crucial role in smoking behaviour: an essential step for someone aiming to quit is to remove smoking 'cues' such as ashtrays and lighters.
So, to achieve better health, we must make sure our environment supports our new behaviours; place your gym shoes in sight and put junk food out of reach. Social support is also consistently shown to increase success of weight loss goals and group weight loss interventions are generally more effective.
It doesn't have to be 'all or nothing'
In addition, incremental changes are useful as a way to improve healthy behaviours over a period of time. Referred to as 'chunking', dividing complex or large goals into manageable sub-goals increases the probability of successful behaviour change. For example, the NHS Couch to 5K running plan, which can be downloaded as a handy app, is a great example of breaking a large goal into small manageable chunks.
Healthy change is not necessarily an 'all or nothing' solution; tangible, small steps can be incredibly effective. Change4Life's Smart Restart and Do One Thing tools, for example, can be used to encourage small step changes such as swapping high sugar lunchbox items for healthier alternatives or walking for 30 minutes per day.
Our Change4Life '10-minute shake-up' initiative also helps children to reach the recommended 60 minutes of physical activity a day, breaking it up and providing a range of 10-minute activities for them to do throughout the day. Last year's campaign saw an extra 40,000 kids reach the recommended hour a day.
As public health practitioners, we recognise the importance of the social and physical environment in making healthy choices. By utilising behavioural insights to develop public health interventions we can support individuals to make positive changes to their behaviour. We need to nudge people into change, influence behaviour and make healthier options easier for people to make so that they become the social norm.
Stoptober

Stoptober is a great example of a campaign that takes these behavioural insights into account, offering people the chance to get together with friends to stop smoking and starting on a specific date.
It also uses the concept of 'chunking', challenging people to stop smoking for the month of October, rather than aiming to quit for good. Yet those that reach the 28 day-goal are five times more likely to remain smoke free.
Long-lasting change
It is clear that achieving healthy behaviours across the population is a complex challenge. But there are a number of methods that public health professionals can use to help people make healthy changes.
The biggest challenge to a new resolution is the brilliantly named 'what-the-hell' effect. Generally we set rules to help us to meet our goals: "I will eat a banana for my afternoon snack rather than a chocolate bar". If we break these rules we become vulnerable to the 'what-the-hell' effect.
Once the rule is broken, we overindulge, abandon our resolution and slip back into our previous unhealthy behaviours. It is likely that we will break our rules at some point, but to get over this hurdle it is vital that we understand how to manage these situations. For example, the Change4Life Fruit & Veg Boost is a great tool for those trying to eat more healthily, sending hints and tips via email every Friday and a free recipe to help you stick with your chosen plan.
New Year is a great opportunity to think about health and plan for the year ahead, but behaviour change is not limited to this one moment in time. The 'fresh-start effect' can be channelled at the beginning of a new week, the start of a new month, following a birthday or even after a holiday.
If you are planning a public campaign in 2016, behavioural insights can be a really useful tool. If you're setting your own resolution, make sure your goals are achievable and sustainable. And for an even greater chance of success, why not get a family member or friend on board too?