A team of Policy Fellows is bringing new insights and challenge to policy making in the Department for Education (DfE). Nicole Berry and Bridie Tooher from the DfE's Strategy Unit,  explain how embedding seven 'outsiders' is raising capability across the department.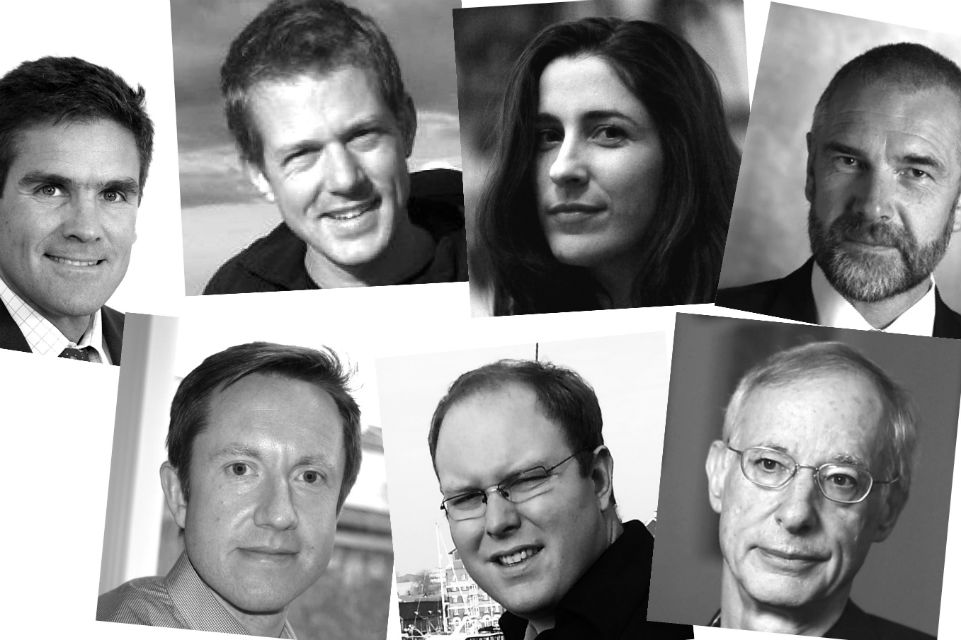 The Department for Education (DfE) has had a unique response to the Civil Service Reform Plan's goal to make open policy-making the default across Whitehall. Engaging directly with the Institute for Government's recommendations to 'bring outsiders in', it has created a Fellowship of Experts within the Department.
Seven high-calibre professionals from across the world, and with a range of backgrounds, experiences and skill sets, have been embedded in the Department with the overall aim of raising capability. Within this, the Fellows have three main objectives:
To contribute to specific policy and delivery problems or challenges;
To expose the whole Department to new ways of thinking and insights through a range of learning opportunities;
To benefit personally from their experience in the Department
Half-way through the programme, its benefits - and valuable lessons - are becoming clear.
Ambitious recruitment and deployment
To attract a wide-range of high-calibre candidates, positions were advertised internationally and through a variety of media. The department was keen to select Fellows based on their merits, rather than to fill vacant posts. Consequently, contracts were flexible and requirements deliberately broad: simply, strong examples of analysis, innovation and an interest in education. After almost 130 applications were received - from people in the private, voluntary, academic, and education sectors – the Fellows were selected. Finally, the matching process took place; after Directors identified team priorities, Fellows were allocated to teams, based on their skills and aspirations.
Brian Daly: Brian joined us from a 25 year long career in investment banking including stints with JP Morgan, Morgan Stanley and Goldman Sachs.
Jonathan Clifton: Jonathan is on secondment from the Institute for Public Policy Research (IPPR), where he worked as a Senior Research Fellow focused on schools and education.
Marta Pascual Barea: Marta joined us from education-technology business Amplify Education in New York. Prior to that she worked at New Jersey DfE Charter Schools Office and co-founded Teach First in Spain.
Anton Collyer: Anton is retired Vice President of worldwide IT at GlaxoSmithKline, where he was responsible for an annual budget of $1bn and a direct staff of 3500.
Stuart Kime: Stuart is a former teacher and is currently studying for a PhD in teacher evaluation at Durham University. He is co-author of the Education Endowment Foundation's DIY Evaluation Guide and advises schools on the use of baseline and progress data.
Bill Holledge: Bill is former head teacher of Great Yarmouth Primary Academy, which he led out of special measures. Bill now works for Paradigm Trust, a Primary Multi-Academy Trust in London.
Dr Paul Cappon: Paul is formerly President and Chief Executive Officer of the Canadian Council of Learning which takes responsibility for developing the national voice of education in Canada.
This first round of the Fellowship is a live trial; an iterative and changing programme that has been adapted as the department works towards its core objectives.  To ensure consistent oversight, cross-departmental collaboration and wide-reaching benefit, the Fellows report through both the department's central strategy function as well as project managers in their assigned areas. Centrally, qualitative and quantitative feedback is gathered regularly from the Fellows, their project managers and others they have worked with, to maximise their impact and enjoyment.
"I have been hugely heartened by what I have found in the DfE. The most laudable features of the Department's work are, I think, its overt willingness to question its own conventions, its desire to invite provocative challenge, and its forthright approach to engaging with external expertise. My role as a Policy Fellow could, in a different incarnation, be totemic and simply pay lip-service to open policy-making; my experience in the role suggests that the DfE truly wishes it to be quite the opposite. The opportunity to learn about and contribute to the policy sphere has been rewarding, and working with committed, intelligent people is a joy." Stuart Kime, Policy Fellow.
  Open Policy making in action
Early assessments indicated this programme will be a very worthwhile commitment. Individuals that  may not have had access to traditional civil service recruitment channels have brought new perspectives, skills and experiences to challenge the status quo. Case studies highlight the value added by the Fellows so far, and are expected to bring benefits as the programme continues (six Fellows continue with us until March 2015).
Reciprocal learning
Beyond their contributions to specific project teams, the Fellows have contributed to a range of other initiatives in the department aimed at raising awareness of the Policy Profession and improving overall capability.  Events have included a seminar organised by Jonathan to commemorate the 70th anniversary of the 1944 Education Act ("the Butler Act") and a seminar run by Bill on the realities of working in a failing school. Stuart has run a podcast series on the use of evidence in education, which highlight the importance of becoming a more data-driven department.
"An understanding of the history of the education system is the sort of thing Civil Servants often don't have time to do given the pressures of their day job – but as a Policy Fellow I can arrange talks and lectures from academics using my contacts. I was able to organise a fascinating session with Sir Michael Barber, Professor Alison Wolf and Professor Peter Mandler on how the school system evolved after the Second World War and the many things we can learn from this which are still relevant today".  Jonathan Clifton
New insight on a regular basis 
The team managing the Fellows will continue to support the programme to maximise the contribution of the Fellows. Following a full evaluation at the end of this round, the Board will decide whether to continue this programme as a regular way to bring new insight into policy making. However, valuable lessons have already emerged from this trial.
Firstly, the induction process needs to extend beyond that of a normal new starter, as Fellows bring varying degrees of knowledge about the DfE and the UK education system. Equally, the Fellows' roles extend beyond that of their individual project teams; it is hoped that Fellows will be visible across the department, so that everyone can have access to their input (an 'ask the Fellows' email box enables everyone to benefit from their input on an ad-hoc basis). Therefore, all Fellows and the staff they work with need to be clear about objectives and expectations, and the nature of the Fellows' roles.
Secondly, guaranteeing a match between a Fellows' skills and the projects they should work on isn't an exact science. Effective monitoring and collaboration with teams is required to ensure that the Fellows' skills are consistently maximised, and that Fellows are able explore ideas beyond their designated projects to allow for real innovation.
"I am absolutely delighted that the Policy Fellowship has lived up to our ambitions, being much more than the sum of its parts and benefiting both the department and the Fellows themselves" Tom Jeffery, Head of Policy Profession to December 2014
Along with the department's development of a Policy Curriculum, which aims to provide the knowledge and skills needed to answer the policy tests, this initiative is helping to build capability in the department and DfE staff have embraced the learning and insight it offers. Each Fellow is supporting the department build its capability to answer its five policy tests to ensure policy is purposeful, necessary, evidence-based, yet radical, creative and deliverable.
Working full time on strategic projects examining the challenges of the current school system and the opportunities to foster a school-led system, Marta has drawn on her experience of setting up the accountability system for charter schools in the New Jersey DfE, to input into this important piece of work.
Bill has drawn on his experience as a head teacher to suggest how clarifying expectations and good practice around annual reporting to parents and carers can save teacher time. Working one day a week in the department, he provided excellent external challenge and an additional perspective to a range of school policy areas that the department would have been unlikely to receive otherwise.
Brian challenged assumptions about how the post-16 education sector will differ in 2022 and how financing arrangements could work. He helped to open doors for DfE colleagues with private sector organisations and use these links in a way that may not otherwise have been possible.
Paul joined in October and will be using his significant experience as a leader in the education sector in Canada to do a research project about how to best prepare young people for adult life. His interim findings have already influenced the department's strategic thinking.
Anton's experience as a senior leader in a large multinational organisation has enabled him to act as a 'sounding board' and 'critical friend' to the Education Funding Agency as it seeks to improve its payment function.
Stuart's teaching experience and understanding of evidence-based approaches in the sector has helped the department to understand the barriers to more widespread evidence-based teaching, and how working with other parts of the system might overcome these. He has also opened doors to academics and teachers, and acted as a sounding board for wider teacher quality work.
Drawing on his research experience, Jonathan has led a horizon scanning project to identify the trends that will shape the early years' education and care system. His input has helped the department to consider the sector's future, which has undergone significant change at a time of fiscal constraint.