The Department of Health (DH) is pioneering a new Connecting programme to equip its staff with a better understanding of frontline experience.  Peter Howitt and Kate Dewit explain why encouraging staff to spend time in delivery organisations is bringing benefits for citizens, delivery organisations and DH staff.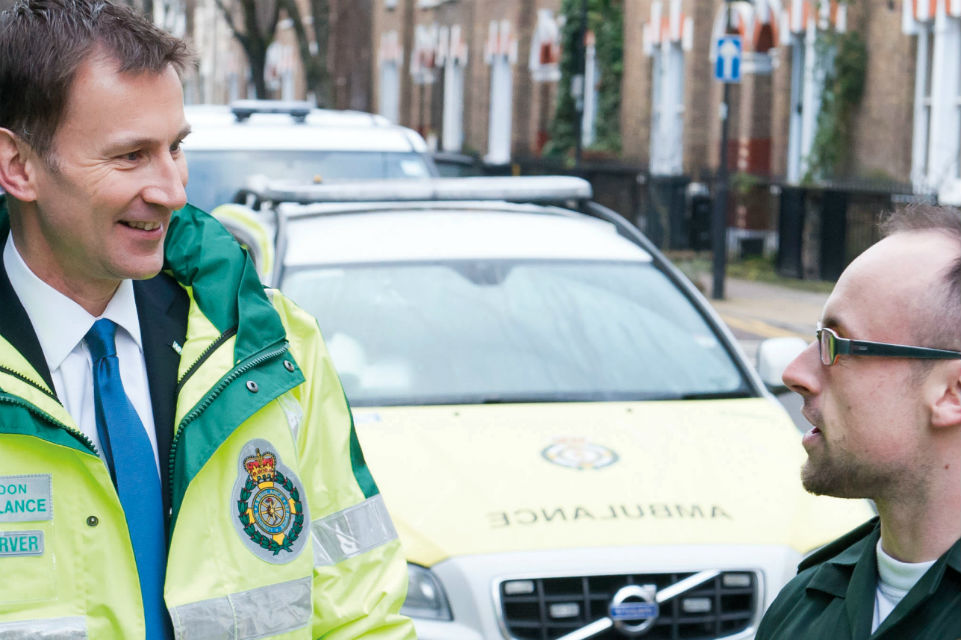 In the wake of the Francis Report into the failings at Mid-Staffordshire NHS Trust, all levels of the NHS have reflected on their own practices and cultures. As the "system steward" of the health and care system, the Department for Health (DH) is no exception.
Robert Francis QC's suggestion that "DH officials are at times too remote from the reality of the service they oversee" chimed with the DH's growing desire to expose staff more directly to the realities of patient experience.
The Connecting programme, established in June 2013, aims to do this by bringing senior civil servants and policy-makers closer to health and social care delivery organisations. It aims to facilitate a better understanding of "what do the people who matter think?" (one of DH's six policy tests) and increase staff motivation and commitment by highlighting how DH contributes to patient care.
The programme
The Connecting programme requires DH senior civil servants to spend a mandatory twenty days per year connecting, in a range of health and care organisations. Policy officials are also encouraged to (voluntarily) spend an average of 5 days connecting per year. Placements are selected depending on an individual's own personal interests and managed centrally, but an increasing number of staff are now beginning to set-up their own visits, with support and guidance from DH.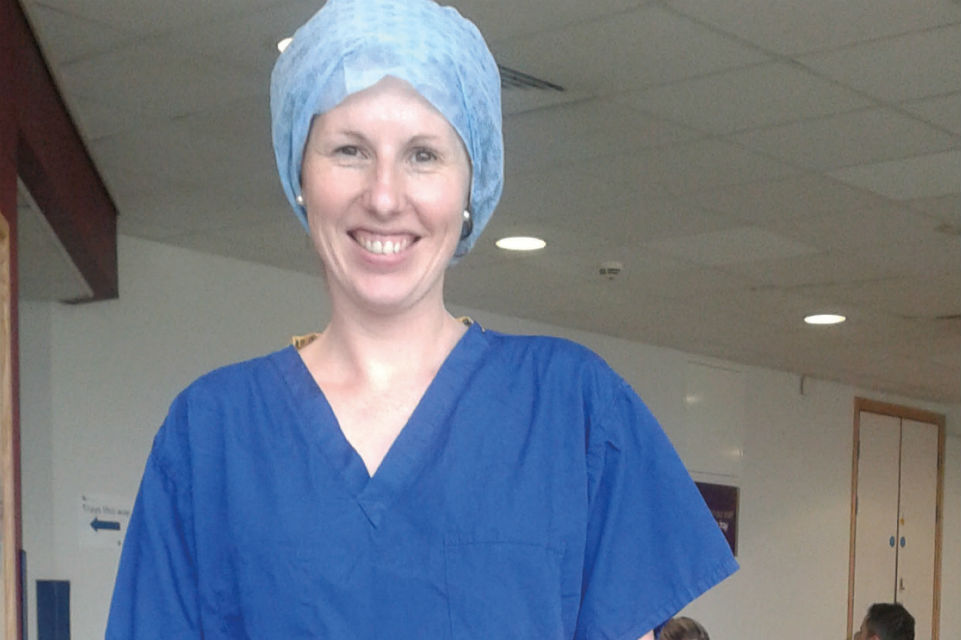 Since the start of the programme, the Department has arranged almost 4,000 Connecting days and made partnerships with over 130 care providers, ranging from acute trusts to care homes and homeless outreach teams. During these visits, they shadow staff, observe the day-to-day work that goes on, and spend time with patients and people using services. Peter Howitt, Deputy Director for Legislation and Policy, is one of many DH officials seeing the impact of their work:
"In a year of Connecting, I've seen the challenge of providing mental health services inside Wandsworth Prison, talked to people recovering from strokes, served meals to the homeless and much more. For me, Connecting has highlighted the complex interaction of services for those most at need. I was serving a meal to a mental health service user who had been discharged following a course of treatment on his alcohol problem. However, news that his flat might be taken off him by the Local Authority had led him to start drinking again. His mental state had deteriorated and he was threatening self-harm. I put him in touch with the mental health out of hour's service. A housing problem became a health problem. This emphasises the need for the joining up of public services, something which will hopefully be facilitated by the Better Care Fund."
Siobhan Jones, Deputy Director, who cites Connecting as "a fantastic opportunity to remind me why I joined the Department" had a similar experience to Peter, spending a week in a mental health trust:
"I had been keen to visit a mental health organisation as I knew there were a lot of people who misused alcohol or drugs (the area of policy I work on) who also had mental health problems.  However, I was overwhelmed by just how many people were struggling with both conditions and the challenges in accessing support. Working with my team, we have already started to apply this learning to what we do back in the Department.  We are talking to the mental health team to see if there is anything more that can be done to make it easier for drug and alcohol teams and mental health teams to work together. I will also be taking my experiences into conversations with other departments, for example with the Department for Work and Pensions about patients' experience of applying for benefits."
A debrief process, in which experiences are shared with the department, collects learning and focus groups are organised on certain themes, such as mental health. More are being arranged to include a mixture of voices from both civil servants and Connecting partners. A recent survey of 99 DH staff who had connected revealed 86% had a better understanding of the health and care system as a result of their experiences.
The NHS view
Hosting Connecting visits inevitably relies on the time and goodwill of a busy frontline workforce. However, an evaluation of the impact on health and care staff has revealed that almost all (96%) of respondents found their experience of DH staff connecting with their organisation enjoyable, and the majority (86%) also found their experience useful.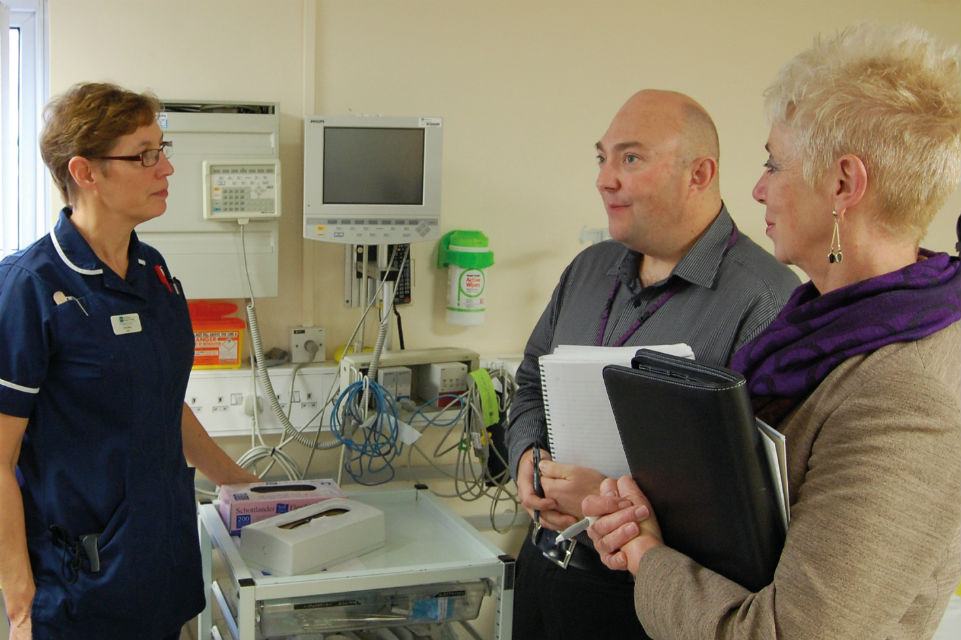 Many staff felt that Connecting helped to demystify the DH, commenting that civil servants are no longer 'faceless'. David Flood, Adult safeguarding lead nurse at St George's Healthcare NHS, agreed: "I think it's really important to engage with people to try and close the gap. We [NHS staff] are the first to say 'they don't know' so it's good for us to have DH come in - it's about changing perceptions."
Frontline staff felt Connecting gave them an opportunity to highlight issues and best practice, and reassured them that policy-makers understood the reality of the NHS. David echoed this:
"Connecting gave me an opportunity to marry up all the documentation and long reports with what we do on the shop floor, and the reactive elements of my role. It gave me a chance to show the tension between the differing systems: for instance health, which works with risk and aims to learn from mistakes; and social services, who may be more averse to risk. The use for me was trying to explain that impact on practice and the competing demands of the role."
Almost two thirds of DH say that Connecting increased their number of useful contacts. These relations with health and care staff – from porters and care workers to consultants and receptionists – enable ongoing communication and ideas exchange. As David said, "Feedback is always useful - to know what they are putting on their action plan, whether they've had their eyes opened about something; and to carry on closing the loop."
Health and care staff report feeling more valued following the experience, and civil servants felt a renewed sense of purpose and more inspired to do their best for patients. Despite the significant time commitments the programme demands, 90% of civil servants and 96% of health and care staff state they would recommend it to their colleagues.
Culture change in the department
After only one year, Connecting is beginning to help shape the way business is done. A quarter of those asked reported that connecting had already changed the way they worked, with people using their new contacts as informal sounding boards, developing better dialogue with partners, and having a greater focus on the patient experience and unintended consequences of policies.
Peter echoes this, "In my experience, Connecting helps to ground your policy making and enable you to look behind the statistics. For instance, I've been considering how surplus NHS land can be released for new housing. Connecting has revealed that the "surplus" label can be misleading; for instance at the Bethlem hospital site land can't be built on due to archaeological remains or being protected parkland. And having taken on responsibility for dental policy recently, by visiting dentists I have seen first-hand the motivating effect that RAG-rating people's oral health can have on them - siblings compete to have healthier teeth than each other."
By broadening engagement, Connecting contributes to the civil service movement towards open policy making. Experiences are gathered in a real-time, personal and informal manner, and are far more wide-ranging than could be achieved by relying solely on traditional and more formal stakeholder representation (such as the Royal Colleges, unions, and patient groups).
The Future of Connecting
Connecting is generating a large amount of ethnographic data: insights into the experiences of patients and staff; and observations of policies in action. The Department is developing tools and systems to allow them to collect and use this data and share the learning more widely.
Staff on both sides are keen to extend Connecting in the other direction, and so far the DH have held several days introducing policy making and the parliamentary process to health and care staff. Ensuring Connecting is sustainable and manageable post-election will also be important.
In the longer term, it is anticipated that Connecting will help the Department to better understand their changing relationship with the frontline, in a health and care landscape that is increasingly devolved. Already over a third of DH staff reported that connecting made them feel differently about DH's role in the system, for example by "exploring the complexity of stewardship" (the range of functions carried out by governments as they seek to achieve national health policy objectives).
To embed learning, staff will be encouraged to reflect on Connecting as part of their appraisal process and address their own individual development needs. Connecting will also be integrated in to the induction process for Fast Streamers and new starters, and the range of health and social care partners engaged with the programme will be broadened over time. The aim is for Connecting to become an everyday part of how the DH does its business.