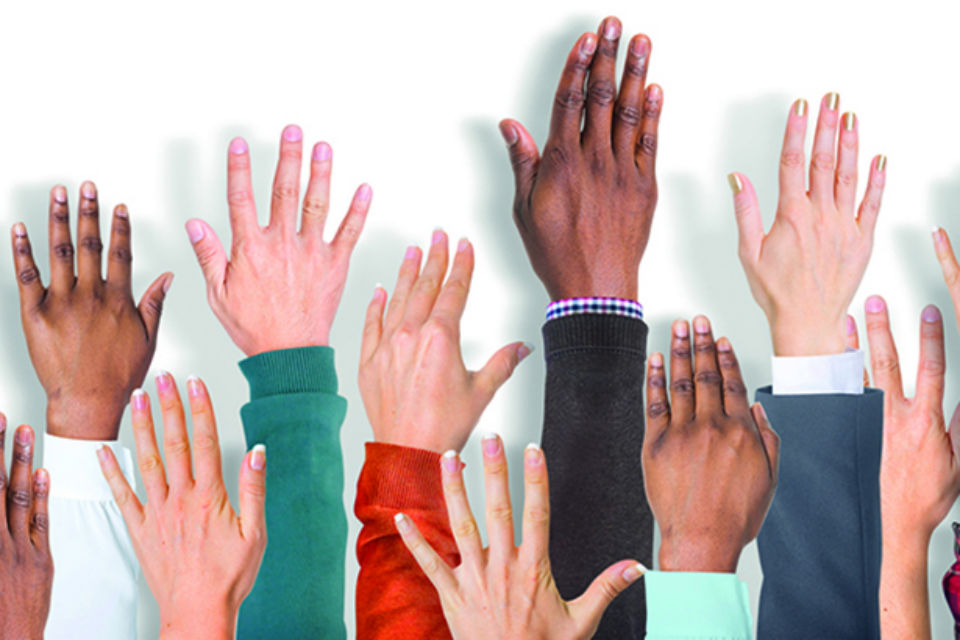 With constraints on public spending, there's a real premium on civil servants delivering more and better for less. This is fertile territory for economists and other analysts whose skills are increasingly in demand.
The drive for open policy making also means that forging stronger networks outside government - in academia, think tanks and the private sector - is more important than ever. And, with officials now able to take up to five days of special leave a year to volunteer, what could be better than government economists offering their professional skills to help charities?
This is exactly what's been happening since Pro Bono Economics (PBE) was founded in 2009 by Andy Haldane of the Bank of England, where he is now Chief Economist, and Martin Brookes, now CEO of the charity Tomorrow's People. They saw an opportunity for economists to help charities struggling to demonstrate their impact. At the same time, they want to help economists broaden their horizons and develop their skills beyond their day jobs.
It's probably fair to say that the economics profession had no real tradition of volunteering. Sir Dave Ramsden, Head of the Government Economic Service (GES) and Chief Economic Adviser to the Treasury, joined the board of trustees at PBE at an early stage. He recognised the huge contribution that government economists could make and how this in turn could benefit their professional development.
Valuable experience
Through PBE, nearly 100 GES economists have worked on more than 40 projects over the years, producing some fantastic pieces of work for a wide range of charities, including the Mo Farah Foundation, Chance UK, and Prisoners Abroad. Some of these projects were about advising the charity on better data collection, others analysed existing data and a handful looked at the cost of dealing with a particular issue.
Economist volunteers and charities both report how valuable the experience is. Many third-sector organisations feel they are making a difference, but they may not have the skills in house to quantify this. That's where Pro-Bono Economics can help.
A team from the National Audit Office (NAO) worked with National Numeracy to estimate the cost to the economy of low levels of adult numeracy. They put the figure at £20.2 billion per year (about 1.3% of Gross Domestic Product, or the value of everything the country produces).
Wendy Jones, a trustee of National Numeracy, says the collaboration has helped them to challenge negative attitudes, influence public policy and promote effective approaches to improving numeracy. "The figure has become one that everyone uses," she says, "including our funders and partners. Nowadays, everyone wants things quantified and having a robust figure like this helps us to tell our story in a compelling way. It also complements the stories of the people who struggle with poor numeracy and we use it a lot."
Exploring the benefits of family services
In a similar way, a team from the Department for Communities and Local Government (DCLG) volunteered to work for Family Action, a charity that has been providing services to disadvantaged and socially isolated families since 1869.
It works with over 45,000 families a year, providing practical, emotional and financial support through over 140 services based in communities across England. One of the services is support for women at risk of developing mental illness during pregnancy.
The Perinatal Support Service is led by a professional co-ordinator with a health and social care background. Support comes from a team of volunteer befrienders who have experience of parenthood and in some cases have received help from the service themselves. Family Action works with families from before the baby is born to at least one year after. They had approached PBE because they wanted to demonstrate the benefits of the service.
The DCLG team were more used to analysing the bricks and mortar of housing and regeneration programmes. They knew little about the lives of the women at risk of perinatal depression who were supported by Family Action. To add to the challenge, the team quickly realised that there was very little research in this area to draw on.
So, they set about using their contacts and networks and applied their knowledge of how to cost services, how to mine big national surveys for useful data and select the right measures by which to value benefits.
Finally, the team showed that the service could deliver a financial benefit of around £2,430 for each woman receiving support.
The personal benefits of this work are even more valuable, helping these parents, children and families to recover and thrive in the future.
The professional rewards of volunteering
Volunteering in this way is not without its challenges. When you're going into a situation with no prior knowledge of the subject area and continuing to manage your day job. But there can be considerable rewards for the volunteers and for the departments that support them.
The DCLG team, say: "Looking back on the experience, it gave us an insight into how the charity sector operates, the pressures organisations face, and the practical realities of supporting people in need. As volunteers, we learnt to work as a team, share our diverse skills and experience and keep the project on track. We're proud of what we were able to do and to show that Family Action services made a difference."
Solving problems, improving services
Volunteering professional skills in government is not confined to economists. Several departments actively offer analytical support to other organisations. For example, mixed teams of analysts at the Department of Health, including statisticians, operational and social researchers, are participating in the department's Connecting for Change programme (see From Whitehall to hospital ward).
This is all about gaining first-hand insight and understanding from patients and people using health and care services. Analysts use their skills to help solve problems, collect data and provide new analysis.
Six Department of Health analysts recently 'connected' with Harrogate and Rural District Foundation Trust in North Yorkshire, visiting the acute and community health facilities and analysing data on hospital bed use. The department's analysts produced a high level model of the Harrogate health economy.
This helped the Clinical Commissioning Group and Trust identify which categories of patients to target with their new models of care. The analysts also used national data to kick-start intelligent benchmarking data based on patients' average length of stay and admissions for conditions that can, and in an ideal system would, be managed in primary and community settings.
A similar Connecting for Change project in the London Borough of Sutton involved Department of Health analysts. They gathered information about a health and care system when it was most stretched in December 2014. Then, they carried out a thorough cost-benefit appraisal of Sutton's Re-ablement service, designed to help prevent emergency hospital admissions of frail elderly people.
This connecting programme has demonstrated that sharing the valuable bank of skills acquired by government analysts has benefits all round – and these are not just one-off effects. Partnerships mean different perspectives can be routinely drawn on and the accumulated knowledge of volunteers can be pooled to build a better picture of what's happening in local areas.
Many Government departments already support staff to spend a number of days away from their desks volunteering their professional skills, with yet more inspirational volunteers celebrated at this year's Civil Service Awards. What better way is there to get a reality check on policy-making and at the same time make a contribution to improving services?
Volunteers in the Civil Service
The Civil Service Awards highlighted the outstanding contribution that civil servants from across government have made to their local community, civil society and country. Below are just some of the shortlisted candidates for the volunteering award, whose passion and commitment have created a positive impact for their cause.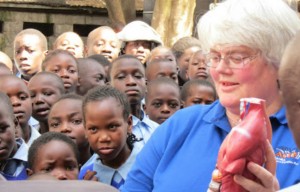 Liz Formby (winner) - West Midlands Regional Schools Commissioner's Office, Department for Education
Liz received this award for her selfless determination in developing the Akamba Children's Education Fund (ACEF). The Fund supports the education and welfare of 946 street children in one of the largest slums in Kenya. The charity provides them with a home, school, food and their basic needs. Liz has connected with schools and groups in the UK that raise funds for ACEF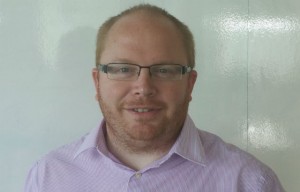 Chris Lamb (runner-up) - Technology HR Business Partner Support, Department for Work and Pensions
Chris has been raising funds for local and national charities for many years. His latest work is his Chocolate Orange delivery project where he collects chocolate oranges from across the UK, and delivers them to hospital staff in memory of his son Elliot. The project is now in its fifth year and has grown to over 5000 chocolate orange deliveries. His work has touched the lives of many people and his enthusiasm for helping others has been inspirational and contagious.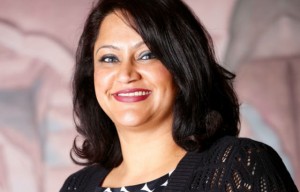 Sharan Ghuman (runner-up) - Border Force Higher Officer, Home Office
As a trustee for UK Friends of Unique Home, Sharan provides education to local communities, both in the UK and India, about girl infanticide with the aim of changing historical cultural behaviours towards women. She has been involved in numerous fundraisers and social media campaigns and given television and radio interviews on the subject. She is also a board member of the Sikh Council UK Safeguarding Committee which has recently launched a brand new national initiative to encourage and assist all Sikh faith-based organisations in the UK to have Safeguarding policies in place. In addition, Sharan is a trustee for Aaisha's Hope - a charity raising awareness and acceptance of autism in people from Black, Asian and Minority Ethnic communities.
For more information about Pro Bono Economics and to volunteer go to http://probonoeconomics.com/how-can-i-volunteer