The Department of Health is leading the development of a $100 million global Dementia Discovery Fund. Siobhan Jones, Deputy Director of the Dementia Fund at the Department of Health, and Edward Evans from the Social Investment and Finance Team in the Cabinet Office explain how they plan to use private investment to deliver positive social returns.
My greatest wish is that my children, our children – the next generation – do not have to face what I am facing… I rail against myself for not being able to remember things… struggling to be a part of things to stay connected to whom I was once. (Still Alice, Lisa Genova.)
This year, the film 'Still Alice', based on the fictional story of a 50 year-old professor diagnosed with early onset Alzheimer's disease, and the death of Sir Terry Pratchett, author of the Discworld series, highlighted again for many the challenges of living with dementia.
The impact of dementia on individuals and their families can be devastating and only exacerbated by the lack of treatments for symptoms and absence of a cure.
In February 2015, the Prime Minister sought to change that reality, launching his Challenge on Dementia 2020 which aimed to make England the best country in the world for dementia care and support and researching dementia.
As part of this work, the Department of Health is leading the development of a global Dementia Discovery Fund. This innovative $100 million fund aims to reverse the decline of private investment in dementia research, building new collaborations between leading global pharmaceutical companies and the public, private and civil sectors. It draws on venture capital principles to generate socially positive financing, with the potential to deliver significant returns for our economy and wider society, building on the UK's reputation as a global hub for innovative investment for social impact.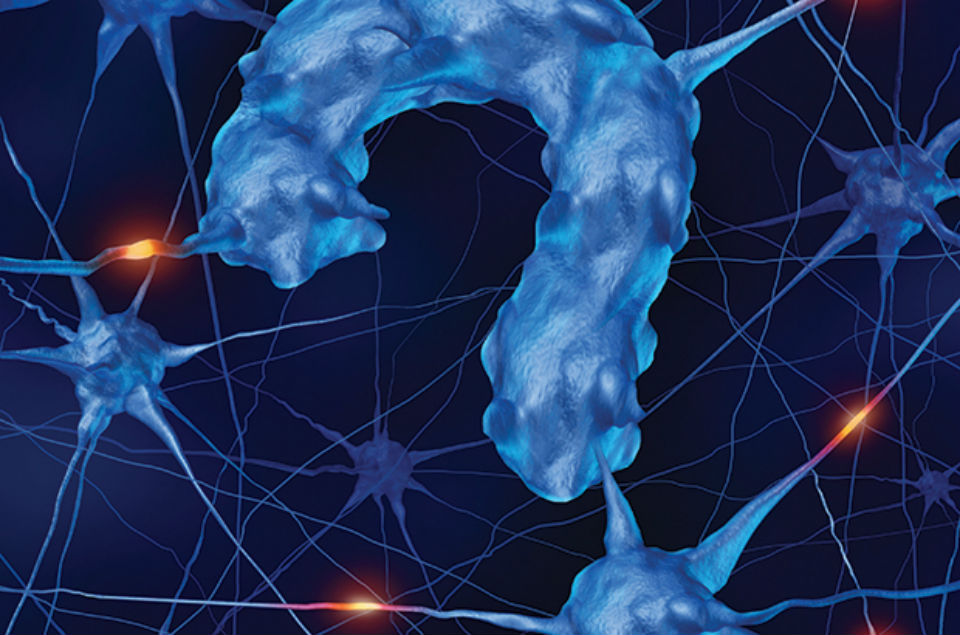 Why do we need to do something?
The term 'dementia' describes a progressive set of symptoms which result from cognitive diseases, like Alzheimer's, or strokes that damage brain tissue and lead to the gradual loss of neurons, disability and death.
Right now, dementia affects 44 million people globally, with 7.7 million new cases diagnosed each year. This is one of the top five underlying causes of death and one in three people who die over 65 have dementia.
On the current trajectory of diagnoses, it is estimated that the cost of caring for close to 90 million global dementia patients could be $1,208 billion by 2030, if no improvements in treatment and care are made.
That's bigger than the annual revenues of major corporations Walmart ($414 billion) and Exxon Mobil ($311 billion) combined. In the UK alone, dementia costs society an estimated £26 billion a year. That's more than cancer, heart disease or stroke.
The personal toll on individuals and families affected by this disease is even higher – demanding a huge amount of courage and strength, often just to get through the day.
As a world leader in health services and research, the UK is already working hard to help address this challenge and improve care. In England, more people than ever before are being diagnosed and working with the Alzheimer's Society. There are over a million Dementia friends in the UK, alongside more than 100 Dementia Friendly communities– all demonstrating the big difference small changes can make to the lives of those living with dementia.
The WHO First Ministerial Conference on Dementia, brought together over 400 individuals, representing over 80 countries, 45 NGOs and 80 research institutes and foundations. The conference adopted a Call for Action on dementia, which set out an ambition for global change across a breadth of priorities for dementia, including risk reduction, care, leadership, research collaboration, technology and innovation.
The G8 has set the ambition to identify a cure or a disease-modifying therapy for dementia by 2025.
The UK Government has already prioritised funding for research, increasing spending to £66 million in 2014/15, alongside the Prime Minister's pledge to establish a new International Dementia Institute in England in the next five years, to help give us a leading edge in medical trials and research.
But this alone won't deliver the new treatments needed.  The proportion of dementia specific research projects in the pipeline for the years ahead is comparatively low. This is partly due to the complexity of the brain, which makes finding new treatments for neurodegenerative conditions challenging.
On behalf of the G8, the World Dementia Council has challenged the UK Government to identify new ways to boost investment into this type of preclinical dementia research.
In answer, the Department of Health, working across Government, is developing the Dementia Discovery Fund - a unique venture capital fund announced this year – which is a key example of the bold, innovative work that the UK is doing to deliver against this agenda.
Why is this project different?
The Fund is at the forefront of work, including social impact bonds and guarantee funds, to use private sector investment to help address challenging public policy issues and deliver positive social returns.
Working with J.P. Morgan and the Cabinet Office Social Investment team, the Department of Health is developing a fund structure capable of increasing capital commitment to dementia research, lower the risk of investment and engage leaders from pharmaceutical and biotech drug development organisations.
The UK Government has already committed £15 million to help kick-start the fund. It's a unique project for all involved. The Government does not traditionally participate in such funds and the global pharmaceutical companies involved – GSK, Johnson & Johnson, Pfizer, Lilly and Biogen – make this one of the biggest collaborations of its kind. This partnership is strengthened through the investment, insight and experience of the leading UK charity, Alzheimer's Research UK.
What now?
So far, the team has secured over $100 million of investment. The aim is to support novel, innovative 'assets'. These are new dementia treatments in the early stages of research, known as the pre-clinical phase. They aim to help bridge that gap between early development and the testing necessary to produce a cure or disease modifying treatment for dementia.
The scale of this challenge shouldn't be underestimated. Between 2002 and 2012, over 99% of the drug trials that aimed to prevent, cure or treat Alzheimer's symptoms either failed or were discontinued. The fund will be there to not only provide financial support, but also access to leading scientists, laboratories and pharmaceutical and biotech partners to help the best solutions succeed – when other sources of funding aren't available.
Work to build the Dementia Discovery Fund is now being completed, with the official launch planned for later this year. This approach has the potential to make a step change in drug research in this area, as well as Government's approach to funding and finding answers to our biggest challenges more widely – giving millions of people the help and support they need to live happier, healthier lives.
For further information on the Dementia Discovery Fund, please email siobhan.jones@dh.gsi.gov.uk or, to discuss how blended funds could work in your policy area, contact edward.evans@cabinetoffice.gov.uk.