Hannah Rignell, Head of Community Action in the Cabinet Office, explains how they have recruited and trained over 6,000 community organisers to inspire communities to deliver positive social change through collective action.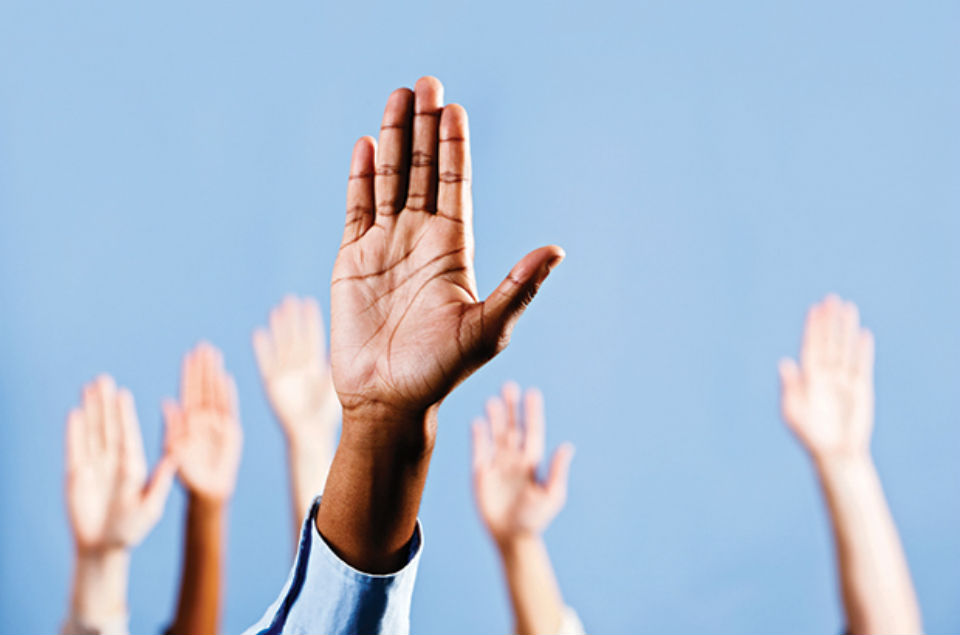 No-one knows more about what an area needs to thrive than the people who live and work there. They have an inside knowledge and connection to their local communities that Whitehall just can't rival.
This is the reality that has driven Government's ambitions for localism and devolution in the last five years – with more power, flexibility and control pushed out from the centre than ever before.
At the local level, this revolution is being driven in England via a whole new generation of community organisers: trained individuals and volunteers committed to building relationships between people and inspiring communities to deliver positive social and political change through collective action.
This kind of local activism has a long history in the United States, with high-profile advocates including President Barack Obama who worked himself as a community organiser in Chicago, but it's still a relatively new idea in the UK.
Recruiting volunteers
Launching the programme in 2010, former Minister for the Cabinet Office, Lord Maude set a target to sign up 5,000 community organisers by March 2015. In the end, the team went further than anyone thought possible: with well over 6,000 volunteers recruited and trained in 400 neighbourhoods, supporting more than 150,000 residents and 1,500 community projects. Locality, a network of community-led, locally rooted organisations, delivered the programme on behalf of Government.
Community organisers come from all kinds of backgrounds. Some start the job straight out of university; others have worked in community development for many years; and, for some, this is a way back into work after years of unemployment. Those who get involved to improve their communities are diverse too - young and old, long-term residents or new arrivals and recent asylum seekers.
The organisers begin by talking to local residents; listening to the changes they believe their local area needs; before bringing people together and supporting them to take action on the issues they care about.
The golden rule of being a community organiser is not to do anything for people that they can do for themselves.
So what have this band of officials and volunteers learnt and achieved together in the last five years and what next for the UK's Community Organisers programme?
Local solutions flourish with local people in the lead
The Civil Service is committed to becoming an ever more transparent and open organisation as part of its reform agenda. This includes drawing on a wider, more diverse range of opinions, individuals and groups to help shape and deliver public services in the coming years.
Through community organising, Government can help build trust, support and capacity in communities to help deal with local issues more quickly and effectively. This goes beyond engaging with communities: a guiding principle of this project is that it's local people who decide which improvements they want to make in their area and when.
Local people trust independent community organisers
One of a community organiser's greatest strengths is their independence.
Local people trust community organisers, who are committed to their area and can give impartial and objective support independent of any Government or other organisations' agenda.
As civil servants, that means we need to rein in our desire to connect with and use these influential community representatives as a channel to help implement Government policies successfully in their local area.
That's not what they are there to do and Ministers remain committed to ensuring these volunteers never become, or appear to be, another arm of Government.
It's local people, not Government, who need to set the agenda
The Community Organisers programme is there to make a difference, so it's important that Government finds ways to measure and show the tangible impact that this work is having in local communities.
At the same time, it's important that the community organisers – along with local citizens – are the ones who identify the issues they want to tackle, outcomes they hope to achieve and timetable for their work.
This demands a more innovative evaluation approach, with the evaluators using measures including wellbeing and social cohesion to capture impact.
Alongside positive local stories such as those included in this article, there's clear emerging quantitative evidence that these organisers are already helping to strengthen their communities.
According to TNS BRMB research*, people in areas where community organisers are working are significantly more likely to have a strong sense of belonging to their neighbourhood. They are also more likely to agree that local people pull together to improve their area.
The organisers are also seeing for themselves the benefits of getting involved: boosting their self esteem, expanding their social networks and increasing their pride in their local area.
72% of employers and 75% of organisers think it is more common that people form new groups around shared ideas and projects.

64% of employers and 70% of organisers think it is more common that people have the skills to organise activities and projects for themselves and others.*
The future:
An independent body, the Company of Community Organisers Ltd (COLtd) will continue to build this movement in England in the years ahead. This includes backing existing volunteers, recruiting future generations of community organisers and ensuring more communities are able to thrive.
You too can be involved. If you're interested in finding out more, please email socialaction@cabinetoffice.gov.uk for further information.
Boosting local employment in Portland

Community organisers in Portland, one of the most socially deprived areas of Dorset, heard from residents that the lack of job opportunities locally was a key concern – especially for young people.

The community organisers recruited and helped volunteers to set up the DT5 project, which aims to support unemployed people into more positive and productive lifestyles. This includes activities such as digital skills training and mentoring.

The DT5 Trust has been operational since March 2015. So far, it's helped 19 people to find work, four participants have started to volunteer with the DT5 Trust themselves, while 15 have been receiving development support and reports show incidences of anti-social behaviour in the area have fallen.
Bill's story

Working with their community organiser, residents in one area were able to come together to help local families save money and support a pensioner, who was struggling to get by on their estate.

Bill, a 90 year-old man, was sleeping rough in a nearby park. He had a home, but his life had gone to pieces and he was finding it hard to look after himself. As a result, his house had become unfit to live in.

Led by their community organiser, a team of residents pitched in to get Bill's life back on track, clearing up and decorating his home and garden. And Bill now heads up another local initiative, organising the bulk buying of essential items such as nappies, food and so on, to ensure household budgets across the estate can go further.

Families pay upfront and Bill sources the best deal for the items they need. The supplies are then delivered to Bill's house, with residents bringing meals for Bill and helping out with chores, when they come to pick up their items.

Overall, it's helped bring people across the estate closer together and Bill has recruited a team of volunteers known as 'Bill's runners' to take messages and help with deliveries when people can't make it to his house.
Kirsty's story

Kristy, a community organiser with the charity 'Kissing It Better', helped design a project working with young people who'd told her they wanted to show they cared about their community and older residents who'd said they felt isolated and lonely.

Kristy set up a project that connected local Information, Communications and Technology (ICT) students with people living with dementia in a local residential home. The students came up with the idea of getting older people in their local area to tell their stories in the form of a digital life book, which is available via a specially designed app.

Those contributors dealing with early onset dementia were then able to watch, listen and share their memories with others. It helped them to save and remember those special times that dementia can take away, as well as aiding their ability to re-orientate and focus. In addition, it enabled others such as the care home staff to pick up the story and provide personal support to the individual concerned.