The Prime Minister's challenge to departments to demonstrate their contribution to economic growth saw Defra draw up a 10-point plan of actions. Two years later, Katherine Riggs, Head of Strategy Unit, Graham Symons, Senior Economist, and Will Pryer, Strategy and Policy Adviser at Defra explain how the plan has boosted the economy, improved the lives of communities and individuals, and brought about a culture shift.
In the department
Achieving strong and sustainable economic growth has been a key priority for the current UK government. In 2012 the Prime Minister challenged departments to demonstrate their contribution. But how could the Department for Environment, Food and Rural Affairs (Defra), not traditionally viewed as a growth-supporting department, respond to this challenge?
Defra realised the most significant boost to the recovery it could deliver would come from focusing on three key areas – growing food and farming and their exports, investing in infrastructure and removing barriers to growth. A 10-point plan of actions, clustered around these headings and deliverable by 2015, was put together and presented to Cabinet in January 2013.
Two years later, the successes are clear. Rooted in solid analysis, a clear strategy and an increase in the capability of staff, the plan has helped boost the value of UK food and drink exports by £700m between 2012 and 2013, reduced regulation for businesses and helped create thousands of extra jobs in rural areas. The plan was instrumental in changing the way Defra staff thought about the department's contribution to growth alongside improving the environment and other important objectives.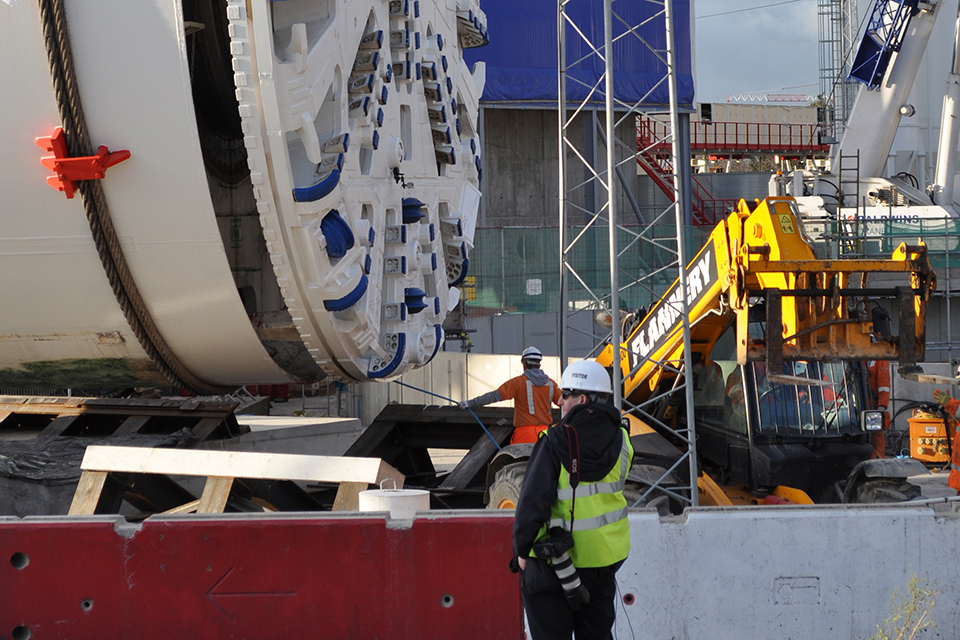 Identifying the priorities
Identifying the priorities was an initial challenge: the department's diverse activities held a range of possible areas to highlight, from remediating contaminated land to reform of the Common Fisheries Policy.
A firm analytical basis was essential. An economic framework was developed to identify how different measures – some 48 in total – might contribute to growth in terms of their impacts on: demand in the economy; levels of different 'factors' of production (like land, labour and physical capital); and the productivity of these factors. To assess the latter, Defra explored how activities might affect key drivers of productivity such as investment, innovation, skills, competition and enterprise. Defra used a five-star scoring system to rate each potential measure in terms of the scale of its expected impacts, how likely these were to be delivered within 24 months, and the degree to which impacts would be measurable. Ministerial priorities were important as were distributional impacts of activities and trade-offs with other policy objectives.
This process enabled Defra to prioritise its contribution into ten actions, and three broader areas, of the '10-point growth plan'.
Growing our sectors and their exports
Defra has responsibility for promoting sectors (food and drink, water, waste) that form a substantial part of the UK economy. The food chain, for instance, contributes over £100bn, or around 7%, to the UK's Gross Value Added (GVA) and employs one in eight working people. Food manufacturing is the UK's largest manufacturing sector, bigger than automotive and aerospace combined.
Defra has led high-level visits that have helped open up overseas markets for UK exports. In January 2015, Defra's Secretary of State, Liz Truss, led a trade mission to China that created market access for UK animal products worth up to £200 million per year.
The £160 million 'agri-tech' strategy, developed by Defra, the Department for Business, Innovation and Skills and the Department for International Development is now funding 52 projects worth £43 million, and leading directly to innovation in the fields and on the shelves. Defra also helps protect farmers and industry (and the wider public) from animal and plant diseases – the 2001 foot and mouth outbreak cost the UK economy over £3 billion.
Summary of Defra's 10-Point Growth Plan

Increase exports and competitiveness in the food chain
Set the conditions to ensure that GM and nanotechnology can play a part in contributing to economic growth
Improve rural competitiveness and skills, invest in tourism and support micro-enterprises
Proactively safeguard animal and plant health
Reduce waste and inefficiency
Improve broadband and mobile phone access in rural areas
Invest in flood and coastal protection
Thames Tideway Tunnel
Unblock growth potential by removing red tape and improving environmental challenge
Make it simpler and quicker to comply with the Habitats and Wild Birds Directives
Investing in infrastructure
Defra's investment in infrastructure helps unlock growth and protect against the natural forces that can derail it. Working with the Department for Culture Media and Sport (DCMS) and Broadband Delivery UK (BDUK), Defra helps to improve access to broadband and mobile communications in rural areas.
Alongside measures to support rural skills and businesses, this enhances economic opportunities for around a fifth of England's population and strengthens the economic contribution that rural areas can make, currently around £210 billion of England's GVA (see Defra's policy note).
Investment in flood defences helps to avoid substantial economic damages (estimated to have exceeded £3bn following the 2007 floods), and Defra's role in enabling £4 billion of investment in the Thames Tideway Tunnel will improve the efficiency of the capital's waste management and create over 9,000 jobs through the construction process.
Removing regulatory and other barriers to growth
The current government has made creating the right conditions for business development a priority. Defra is implementing the largest programme of reforms within the government's Red Tape Challenge programme, being responsible for over 30% of all legislative reforms.
What has been achieved?
Two years since the 10-point growth plan was launched a number of significant outcomes have been achieved, including:
• Boosting exports: over 200 new markets for animals and animal products have been opened. Exports from this sector to non-EU markets increased by £179 million in 2013.
• Protecting against animal and plant disease: a UK plant health risk register, identifying risks and prioritising action on plant pests and diseases, was launched in January 2014.
• Expanding superfast broadband coverage (with DCMS and BDUK): over 2 million additional premises had been given access by February 2015.
• Protecting against floods: 150,000 additional homes are now better protected.
• Reducing regulatory burden: Defra is on track to reduce the volume of environmental guidance by 80%, creating expected savings for businesses of £1.5 billion over the next five years.
• Rural business development: Five pilot 'Rural Growth Networks' assisted over 2,000 businesses, gave advice to over 800 individuals interested in starting a business and helped create around 400 new ones.
Below the high level numbers, Defra's activities are opening up new opportunities for businesses, communities and people. Businesses such as Elmgrove Foods have seized new export opportunities. One hundred percent of this company's £25m turnover is generated by exporting offal products with little value in the home market but considered delicacies in the Far East and Africa. Managing Director, Stuart Dobson believes that:
Defra and the Animal and Plant Health Agency are critical to [Elmgrove's] success.
Shepherds Walks, a walking holiday business in Rothbury, is among businesses benefiting from superfast broadband provided by the joint Defra-BDUK Rural Community Broadband Fund. Jon Monks, the founder of the company, said:
We have seen a 25–30% increase in both our productivity and in customer numbers since superfast broadband was made available ... I expect this to increase. It has been truly life changing for me and my team and revolutionised the way we work.
A flood protection scheme in Lower Dove, Derbyshire has protected 1,619 households, a sewage treatment works, local roads and the Nestlé site at Hatton. It has safeguarded 400 jobs and enabled Nestlé to create 400 new jobs.
Changed the way this department thinks
A key benefit of the growth plan has been a shift in departmental culture, as recognised by a number of stakeholders inside and outside of Defra. Thinking about economic growth has become more embedded in policy and project development, and in the department's messaging. As the Cabinet Secretary put it, the plan has "changed the way this department thinks".
Developing and implementing the plan as a shared agenda has not always been easy. Targeted seminars and training events were used to equip staff with the required understanding of the concepts of growth, to ensure they could capture the economic benefits of delivering their policies, and to increase acceptance that achieving growth and improving the environment could go hand-in- hand.
What next?
There is scope to go further to develop Defra's role on growth. A potentially important area is to strengthen understanding of the significance of the natural environment, or our 'natural capital', in underpinning growth. According to the Natural Capital Committee, improving commercial fish populations could be worth £1.4 billion per year. There are also further opportunities to remove barriers to innovation across Defra's sectors to help drive productivity improvements.
But Defra's 10-Point Growth Plan has put the department in a strong position to deliver a real contribution to growth in the years ahead.