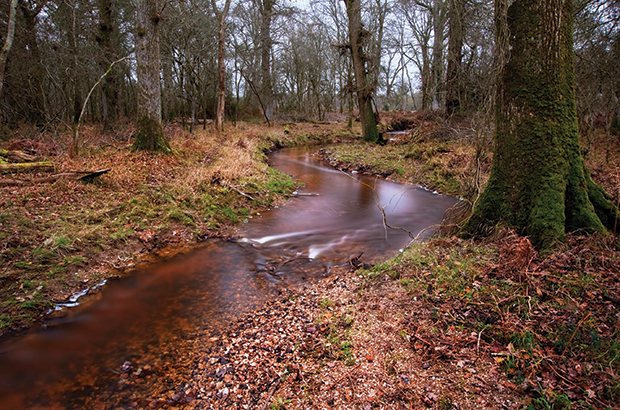 Social media offer great opportunities for Government departments. Rae Stewart, Director of Communications at the Department for Environment, Food and Rural Affairs, tells how his News and External Communications team have been successfully engaging the public in ways which are still relatively new to Government.
'Embrace the chaos.' That was the advice I received about social media from one of the early digital adopters in my team a few years ago. You can't control it, they said. Just go with it, they said. Why are you screaming, they said.
Giving up control isn't something which comes easily to Government communicators. We're conditioned to grab hold of stories and issues and bend them to our will. But that was then. Communication methods are continually changing, and we need to change with them. Now my team is well known in Whitehall (and in the wider comms industry due to the awards they've received) for being innovators in digital comms. It's embedded in all of our activity and forms the basis of our campaigning.
There is still uncertainty in some external organisations about the benefits of social media. When my team first started to approach stakeholder organisations with the idea of a forest tweet-a-thon early last year, a few were immediately enthusiastic, but some were more than a little sceptical. How would it work? Would we provide them with support? Would we help them publicise their involvement?
The idea was to host a twelve-hour session on Twitter to coincide with the first day of spring. Defra officials and stakeholder groups would use it to share knowledge about trees and forests, answer questions from people on our forestry policy, and get more people
to visit their local woodlands. Organisations like the Tree Council and the National Trust would take 'slots' during the day, tweeting facts and photos, answering questions and explaining how to get involved. Defra would promote the session, and run a slot with our Forestry Minister, David Heath.
By the time of the tweet-a-thon, the team had brought together an impressive list of forest and woodland stakeholders. They ranged from big organisations like Kew Botanical Gardens and the Royal Horticultural Society to individual experts on ancient trees and foraging.
The team had never done anything on this scale with social media before, and knew there was a lot of interest in seeing how the event played out. They sent a pack full of tips, ideas and information to all the participants, and told them they would help on the day to direct people to their Twitter feeds.
We decided not to prescribe what people could tweet about – we saw our role as facilitators, not directors. There were diary clashes, last minute switches, and the team were juggling the programme until the last minute, but finally the tweeting started.
#LoveOurForests is trending!
Over 9,000 tweets are sent every second worldwide. That's a lot of online noise. My team wanted to make sure that we were heard through all of that noise, so encouraged everyone taking part to prepare content they could send out to pull people in – photos, videos, statistics or amazing facts with links to more information. They asked people on Twitter to share things with us – to send us their memories, stories, photos or tips.
It wasn't easy. A huge amount of effort went into making the day happen. Two members of the team worked flat out from early morning to late at night, and many others helped out. It was hard to keep track of all of the questions, information and feedback – particularly as this was before the team were using social media management software, and they were accessing Twitter through an out-of-date internet browser.
But the work paid off. The #LoveOurForests hashtag was trending all day, with over 4,000 uses, and an estimated reach of 25.4 million people. I know we have to take these estimates with a large handful of salt, but it still demonstrates the wide enthusiasm for the event. We were able to reach beyond our usual stakeholders, capturing and amplifying the passion that people have for their forests and woodlands.
When compared to more traditional marketing campaigns, there are many benefits to this approach. Using Twitter meant the team were able to speak directly to millions of people easily and quickly. Those who took time out to participate in the tweet-a-thon were able to shape the discussions, ensuring their questions were answered, and their interests covered. This two-way flow of communication is substantially different from the top-down, one-way 'broadcast' approach central Government used to prefer. The session was also great value for money.
The stakeholders who took part told us they were delighted with how the day had gone. Richard Tatnall from the Forestry Commission said that "all three of the Forestry Commission tweeters really enjoyed taking part, and the two who weren't on Twitter before have been well and truly converted". That was echoed by Erin Huckle from Experience Nottinghamshire, who also said that they had some "great engagement" as a result of the tweet-a-thon
I had suspected the event would go well, because my team have impressed me with the imagination and effort they put into new ways of communicating. But I was still surprised at the amount of goodwill and positive feedback we received.
A seed was planted
But the endorsement of our activity by the organisations and individuals who took part is only part of the story. Perhaps more revealing was the effect it had on two of the stakeholders, who were inspired to hold successful tweet-a-thons of their own later in the year.
The Tree Council ran #NationalTreeWeek, following the Defra format of different organisations taking slots throughout the day, including one for our new Forestry Minister Dan Rogerson.
The way the event was planned and promoted saw 4,800 uses of #NationalTreeWeek on Twitter, and over 10,000 uses of 'tree week'. This compares with National Tree Week 2012, where the hashtag was used only 260 times. Visits to the Tree Council website were also up 35% on the previous year.
Emma Prout from the Tree Council said that "having access to the guidelines and protocols developed by Defra for #LoveOurForests, as well as their support and encouragement, was was definitely a key factor in making our event a success."
Following our own event, the team were able to develop a detailed guide on how to run a tweet-a-thon. As well as being able to share this with other organisations, it was also a way of ensuring that knowledge stayed within the team despite staff moving between departments.
Meanwhile, National Parks developed their own tweet-a- thon (#LoveNationalParks). The day saw over 3,500 people use the hashtag, and the @NatParksEngland account grew by 200 followers.
Government is still getting to grips with how to use social media, and Government communicators need to continue explaining the benefits of it to the policy teams – and, Ministers, of course – that they work alongside.
People expect to get their information in different ways these days. They also expect to be part of conversations, not just to be told something. It's important that the Government keeps up with these developments, and that we continue to build up a two- way dialogue with the people whose lives we affect every day. #LoveOurForests is a small part of that, but one which we can all use as an example of how to embrace the potential chaos of social media and use it for the advantage of all.
Don't forget to sign up for email alerts from CSQ
---
Other CSQ articles you may be interested in:
The GREAT campaign
The UK's role in the UN Arms Trade Treaty