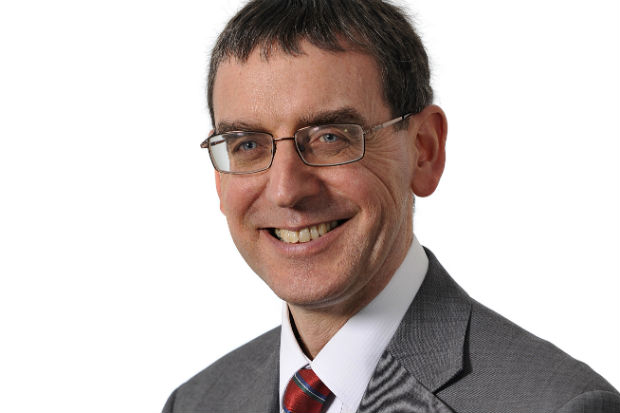 From July 2014 to June 2019, John Pullinger was the UK National Statistician, Head of the Government Statistical Service (GSS) and Chief Executive of the UK Statistics Authority. The latter role included executive responsibility for the Office for National Statistics (ONS).
What would be your 'elevator pitch' for the value of statistics and statisticians in public life?
Statistics are a pillar of our society, supporting the decisions we make at home and at work, as individuals and collectively. They are part of the lifeblood of democratic debate. Good statistics and clear insight are a vital public good. They are our way of gaining insight into our society and can be used to ensure everyone is able to make good decisions in their lives.
For that reason we have to understand that statisticians are not just calculators. Rather, the statistician's job is at the heart of democracy.
Could you expand on why statistics matter?
Statistics matter across the policy landscape, whether it be taxes, benefits, interest rates, rail fares or student loans linked to inflation statistics, decisions on the budget linked to following fiscal rules based around GDP or GNI (Gross National Income) data, or resource allocation for schools, hospitals and local authorities using population data.
Sometimes, new data changes the perception of an issue, such as on calorie consumption impacting our understanding of obesity, or data on suicides helping to target resources at the most vulnerable groups.
New data sources turn things on their head, starting from the particular question, then thinking, 'what are the data sources that can answer that question?', rather than, 'here's a survey, what can it tell you about the world?'
These new sources have the potential to give us up-to-the-minute information about the health of our country's economy and society that can help policymakers make decisions that have real impact.
Share another example of how statistics have helped to shape understanding of a problem?
The recent example I often use is about loneliness. We worked with officials across government to build a better understanding of loneliness across different groups. The results were surprising at first, but made sense when you thought about them.
We found that younger adults reported feeling lonely more often than older age groups. We found that people with limiting conditions, and those with limited sense of belonging to their area, were also more likely to feel lonely.
Prior to our analysis, the understanding of loneliness was largely as an issue that mainly affected older people.
What are the biggest changes you've seen in the use of data/statistics in government?
The digital revolution we've all experienced has changed so much in life and my world. The world of statistics in government is no exception.
It's simply that more data, in richer and more complex forms, is now available than ever before. This offers a huge opportunity, and we are committed to constantly innovate to better understand our society, our economy and our own lives.
As recently as 2016, the Office for National Statistics (ONS) was publishing around 1,000 data series for trade statistics. We have now increased this to over 100,000 to help people make better-informed decisions.
But we could do so much more. Using real-time information already held by government we could understand complex changes to the economy and society faster than ever before. This data could be safely put to use by official statisticians for the public good in ways that protect confidential personal information.
This richer data would offer opportunities to improve how we as a country make decisions. But important responsibilities This richer data would offer opportunities to improve how we as a country make decisions. But important responsibilities also come with accessing new data.
As a result, I have been proud that we have been able to establish the National Statistician's Data Ethics Committee. This means the public benefits of projects using sensitive data can be rigorously tested out in the open, in a transparent and publicly accountable way.
How is ONS leading the way?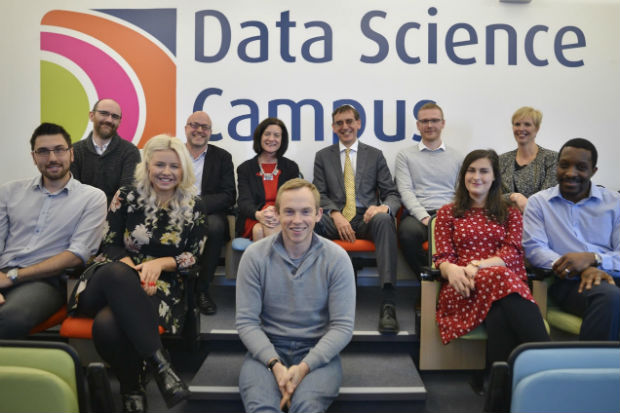 The ONS is uniquely placed to harness the potential of big data and new data sources to help provide answers to the most important questions in Britain today.
We are already delivering new insights into the economy, about how lives differ across generations, and about our relationships with other nations.
We are building expertise in the innovative application of data science through our Data Science Campus. This allows us to look at new and novel data sources and provides greater scope to help us answer questions about, for example, why life expectancy is flatlining, about links between ethnicity and low pay, and even how the number of trees on your street affects the price of your home.
With this new data come new responsibilities. Recent developments in technology and statistical techniques also mean we are able to better integrate and analyse large and complex administrative datasets. These can contain personal information. It is essential that this is handled securely and with the respect it deserves. ONS has a track record for this and only using such data for statistics. It has been responsible for the personal data recorded in every Census since its inception.
One key reason why we hold personal data is to join multiple records together from different sources to produce statistics beyond what is possible using the sources in isolation. Again, ONS has a longstanding record of linking data, for example the Longitudinal Study has been running since the 1970s.
Harnessing this new data is vital to the way we understand our communities. Crucially, only through effective communication of it can we enable government bodies, public services and the public to be equipped to understand the data that affects all of us.
How are we tackling the challenge of using statistics effectively across departments?
The Government Statistical Service works across departments, and there are increasingly good examples of bringing data together to paint a picture of an issue, drawing on all relevant sources. Crime, migration and some aspects of health are good examples, as is the Ethnicity Facts and Figures service on GOV.UK.
We still have a long way to go, and often the user has to work out how to get different data sources and then how to join them together. The trick for the analyst is to put yourself in the position of the user: what do they need to know?
What experimental uses of stats excite you?
Experimental uses of statistics are becoming increasingly common, with exciting opportunities to help decision-making.
Experimental superfast GDP estimates are giving us new ideas about how we can speed up our knowledge of changes in the economy. Satellite data are helping us understand changes in natural capital. Statistical analysis of text data is being used in a variety of settings, such as assessing the results of a consultation on UK trade.
Tools such as propensity score matching, or predictive analytics, are giving new insights into the effectiveness of policies such as academy schools, or operational activities such as tax gathering or border control. Often now, experiments are being rapidly scaled and adopted for wider application.
Are there things we can learn from other countries?
There are countries who are more advanced than the UK in accessing new data sources and sharing information with their national statistics institutes.
The Digital Economy Act in 2017 helped to create the legal basis to do much more of that here. We now have a robust legal framework for taking in valuable new data sets from elsewhere in government and the private sector.
Trustworthiness, quality and value are the pillars of the Code of Practice for statisticians introduced two years ago, and will be key to a thriving statistical system.
What do we need to do to cement data and statistics at the heart of government policy?
Communicating evidence effectively is as important as the quantity and quality of evidence itself. I was happy to welcome this year's Evidence Week in Parliament, an initiative of the charity Sense about Science, which works to promote the use of science and evidence.
Over the week we brought together parliamentarians and experts to talk about why evidence matters. MPs, peers and researchers heard from more than 20 different organisations, on everything from children's mental health and the quality of the air we breathe, to teams from ONS talking about plans for the 2021 Census.
In our society, it should not be acceptable to squander the opportunity of taking any data already collected and using it to produce the best available evidence for the public good.
How can we counter 'fake news' and the misrepresentation of facts and statistics?
The first point is that the analyst has to take responsibility for communicating the best evidence well, so that it is harder for it to be misrepresented. This means clarity about findings (and their limitations), great visualisation, and strong use of narrative as well as numbers.
When misrepresentation does occur, it needs to be challenged publicly. We are fortunate to have the Office for Statistics Regulation, as well as other organisations like Full Fact, who are fearless in doing this in ways that make many of those tempted to misrepresent numbers think twice.
How do you see the state of statistical literacy in public life?
I chaired the Royal Statistical Society's Getstats campaign for statistical literacy for three years, and we have a widespread problem in the UK.
In our data-rich world you cannot be an effective member of society without a good level of statistical literacy to help you deal with your finances, understand risk or be sceptical about claims made by politicians and advertisers.
I have been involved with some great programmes for journalists, MPs and members of the Civil Service policy profession designed to support them in becoming better at this – and their jobs. These programmes are always appreciated. Given this appetite to learn, there is scope for every statistician to be a helpful teacher to those who could use numbers better.
What are you most proud of from your time at ONS?
I am most proud of progress we have made on diversity and inclusion in our workforce.
There have been some inspirational initiatives on understanding mental health, helping people in the office to feel included. It's the people around you that make work a great place to be. ONS and the Civil Service has been that.
What have been the highs in your public service life?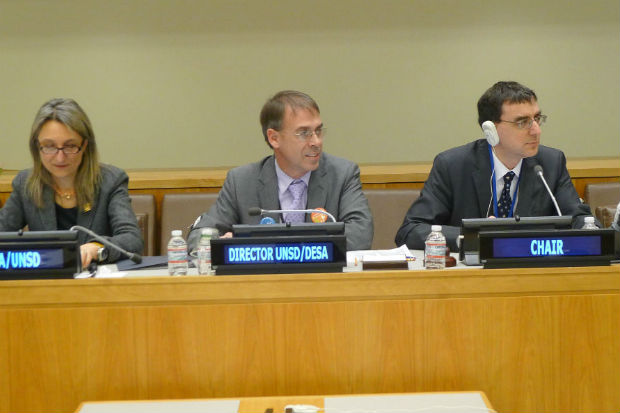 Public service is a real privilege. The high points have been where people are recognised for the brilliant work they have done. In my last month in this job, we had the ONS Excellence Awards, where colleagues nominate each other.
This year's leadership award went to Tina Thomas. In just 12 months, she transformed the International Passenger Survey. In the first six of those, bullying and harassment fell from 22% to 17%, and discrimination from 18% to 14%. Most importantly, Tina's actions have brought about a feeling of inclusivity among our IPS interviewers. The change in mood is best evidenced by an unsolicited testimonial I received from one of them, who said Tina was "inspirational", "a role model as an inclusive leader", concluding, "Leaders tend to have followers not subordinates, and I for one will follow her lead."
Statements like that are what make everything worthwhile.
And the lighter moments...?
My career has been full of 'did that just happen' moments. Such as the time I was called to brief a minister at short notice and, bending down to get some papers from a drawer, I split my trousers from seam to seam.
Quick work with a stapler made me decent until I got to the minister's office and sat down. Ping, ping, ping! Straight face, straight back, regular discussion with the minister. Then, a bit of an airy feeling as I made my way out of the room, carefully keeping close to the wall. Back to my desk and out with the stapler again!