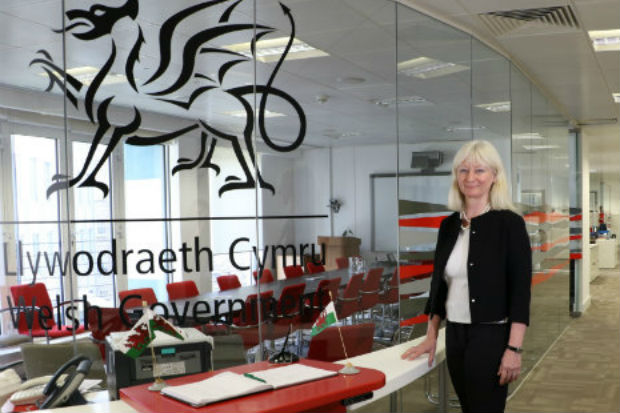 As we look back at two decades of devolution in the UK, one of my main reflections from leading the civil servants supporting one of the administrations is that we have learned a considerable amount during the last 20 years.
Here are 10 brief lessons from my perspective, but, I believe, with relevance for colleagues in every administration:
1) It's good to talk

Since becoming Permanent Secretary of the Welsh Government, I've been really impressed with the huge amount of dialogue there is throughout the Civil Service and across the devolved administrations. I've experienced first hand how problems and issues have been resolved through discussions between colleagues at all levels; and how we can avoid weeks – or even months – of letters and emails by investing the time to talk things through.

2) The law of unintended consequences

The system of devolution we have in the UK is a complex mix of devolved, partially devolved, and reserved matters. What I've seen throughout my Civil Service roles is that policy decisions and legislation in one nation can have significant and perhaps unforeseen consequences in another, even if it's in a non-devolved area.

3) Never assume

Similarly, the different systems of devolution mean that no two settlements are the same. None of us should assume that because an issue is devolved in one nation it must be in all of them. If in doubt, it's always best to check.

4) It's a process, not an event

It's really important to remember that we work in an evolving and developing system of devolution. In Wales, for example, the very limited powers devolved in 1999 have grown over two decades to include primary law-making powers and taxation. A commission is also currently examining the case for the devolution of justice, showing that the system is never standing still.

5) Laboratory UK

Devolution has given the individual nations of the UK powers to implement new and innovative solutions to issues that face us all. It's an amazing chance to learn about the way new ideas work in practice. So, taking the time to look at developments in other administrations can lead to richer, wider, and more practical solutions for everyone.

6) Best practice should always cross borders

Regardless of the political differences between administrations, professional development is a priority that we all share. Again, I'm impressed by the way that different professions share information, expertise, best practice and training across governments to the benefit of all of us.

7) Keep your head when all around you...

For me, one of the great strengths of the Civil Service is that, even when there is political conflict, colleagues can maintain valuable co-operative relationships and avoid personalising issues. We all fully reflect the positions of our different governments, but in a way that is measured and respectful at all times – that's why the UK Civil Service is highly admired around the world.

8) Leadership at all levels

It goes without saying that strong leadership at the highest levels is vital. However, I've observed the power of excellent leadership right across the Civil Service at all grades, in all functions and in all professions. We should never underestimate or take for granted the contribution our teams have made to the devolution story.

9) Never waste a good crisis

Collaborative, joint working is often hard given the day-to-day pressures we all face. But I've seen how a crisis draws people together and accelerates the kind of working together that we all want to see – Brexit being the ultimate example. Not only does this put us in a far better position to respond collectively to the issue at hand, it develops partnerships and ways of working that are invaluable for the future.

Welsh Government offices at Llandudno

10) A small country can lead the way

Wales is a nation of 3 million people and perhaps the biggest step we've taken over the past 20 years is to realise the impact we can have both at home and across the world. Devolution has given our ministers the opportunity to develop home-grown, ground-breaking policies and approaches, such as opt-out organ donation and the Well-being of Future Generations Act.