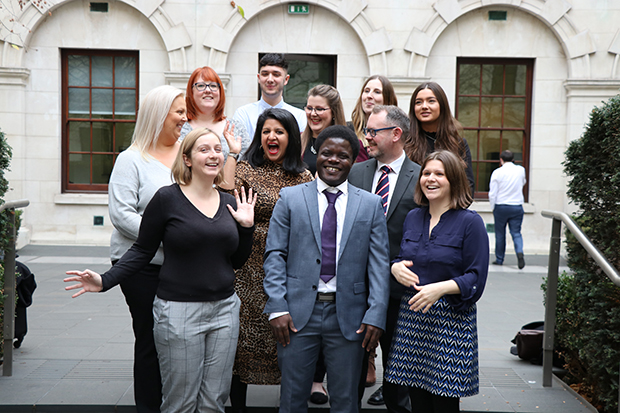 Taking on the mantle of Civil Service Live is a mildly daunting task, especially as a brand new civil servant!
Heading into its 12th year, Civil Service Live has gone from strength to strength. Civil Service Live 2019 is set to be the biggest yet, playing host to close to 20,000 civil servants in seven cities across the country over eight event days.
As an events manager, I have always believed that an excellent event lives and dies by its content. By that, I mean content that tells a story, that has a clear purpose and simple, achievable objectives. For Civil Service Live, that comes down to three words – educate, engage, inspire.
Civil Service Live 2019 will be bigger, yes. But it will also come with some changes, adding up to a distinctive identity that links it – both visually and as an experience – with the vision of 'A Brilliant Civil Service'.
What can you look forward to? A new website, more interactive sessions, less paper and more opportunities for civil servants to network, engage with colleagues and leave having learnt something new and inspiring they can take back to their jobs.
What Civil Service apprentices volunteering to support Civil Service Live 2019 say:

Linda Mogie, HM Revenue & Customs, Newcastle

"Being involved in Civil Service Live offers me the opportunity to share learning and development tools and techniques; to see what other government organisations and private sector bodies are doing on best practice; to try new things and apply what I learn with my own team."

Jenna Steen, Ministry of Justice, Liverpool

"I attended Civil Service Live for the first time last year and it was the most inspiring event I have ever attended – helping others in this way is a really exciting prospect!"

Melanie Crysell,

UK Hydrographic Office, Taunton

"I'm excited to be part of Civil Service Live. It is such an inspirational learning event, where I feel I can learn so much from civil servants across the country to bring back to my day job."

Becca Wigfall,

HM Revenue & Customs, Cardiff

"I look forward to being a part of the Civil Service Live team. The Civil Service is facing a challenging and exciting time. Our leaders will be key in inspiring and leading our businesses through this period to deliver exceptional services to the public."