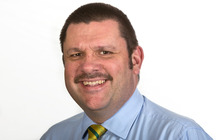 "I was delighted to accept the role of cross-government Head of Profession for Operational Delivery. At the Ministry of Defence, HMRC and across government, I have seen the vital role that Operational Delivery colleagues undertake on a daily basis. They are the people that work with the public and keep all our key services running. I am excited about supporting all the colleagues working in the profession and helping them to prepare for the challenges of the next few years.

"The following gives a flavour of why the profession was formed, what it can offer and what challenges lie ahead."

Jon Thompson, Head of ODP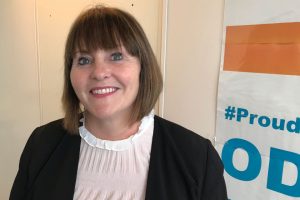 "I've worked in operational delivery all my life, starting as a casual AA when I left school, and now I lead the team that helps to develop the Operational Delivery Profession across government. I am proud to be part of the largest profession in the Civil Service that supports the delivery of quality services to customers each and every day.

"The profession was launched formally in 2011. It is by far the largest of the 28 Civil Service professions. Historically, however, it has been one of the least recognised professions when compared to others such as Policy, Project and Legal, yet it is key to delivering reform across the Civil Service."

Sandra Aston, Head of ODP Central Team
Operational Delivery Profession (ODP) colleagues are the face of government. They are the point at which citizens experience government.
Civil servants are recognised as members of the OPD if they: deal directly with, provide support to, or manage people who deal directly with citizens or businesses.
Operational Delivery colleagues work in a multitude of departments and agencies across government, undertaking a wide variety of activities delivering and supporting frontline services to millions of UK citizens every day. That might be in issuing passports or driving licences, collecting taxes, paying benefits, or supporting the administration of justice in a court.
Did you know?

The Operational Delivery Profession has

over 

230,000 civil servants
Operational Delivery colleagues work in more than 80 departments and agencies

Over

70% of the UK Civil Service work in Operational Delivery
Operational Delivery colleagues deliver and support frontline services to millions of citizens every day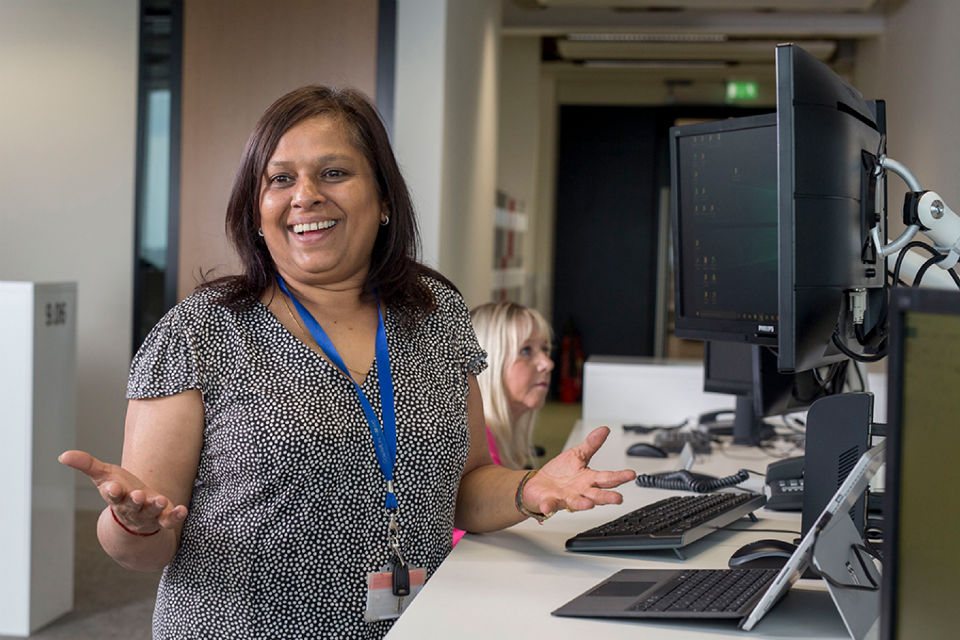 The ODP aims are:

for those working within operations to be acknowledged as professionals;
to develop transferable capability and skills that are recognised and respected across government and the wider economy; and
to improve the service to our customers and achieve the same status as the more established professions.

To support these aims, ODP offers help to operational colleagues to develop the flexibility and skills to be able to move across a range of operational roles in government. This offer is based on building existing cross-government capability and future needs that meet the aims of 'A Brilliant Civil Service'./li>
The ODP offer includes:
Qualifications
There are six levels of qualifications, beginning at the equivalent of GCSE (level 2) and building up to postgraduate level (level 7). All qualifications have been developed by people in operational roles, working with City & Guilds (C&G) and the Chartered Management Institute (CMI). They are recognised across government, externally, and even internationally.
Learning
It has never been more important that colleagues providing services to customers continue to develop professionally and enhance their
skills. There is a vast array of learning available, developed with Civil Service Learning, as well as tools to help colleagues track their learning and career journey.
Talent
For Senior Civil Service (SCS) colleagues, the profession offers tools including Indicators of Potential and an ODP SCS Biography template. The aim is to work with senior ODP leaders across government to identify and drive up talent capability levels across the profession, share talent across departments and develop effective succession plans.
In addition, and to build strong talent pipelines, the profession launched the ODP Talent Management pilot for Grade 6 & 7 colleagues in Wales in September 2017. Plans are in hand to extend this following appropriate evaluation. The profession is also exploring the development of a Talent Toolkit, bringing together a range of hints, tips, links and other useful information to support personal development and help identify talent at grades below Grade 7.
Communications and engagement
Raising awareness and developing understanding of, and maximising engagement in, the profession while providing opportunities to build a professional community, are key to building inclusivity within ODP. The Profession runs a programme of communication campaigns, including one in support of the central 'A Brilliant Civil Service' campaign and engagement activities designed to resonate with the ODP community. Communication routes including the ODP website and social media are in place, along with a monthly newsletter sent directly to over 26,000 colleagues. Additionally, the ODP holds a series of events aimed at colleagues across the profession, from SCS through to EOs, to raise awareness and promote the opportunities ODP affords. ODP also hosts a stand, and presents, at Civil Service Live events.
Apprenticeships
ODP has developed the Operational Delivery Apprenticeship Scheme (ODAS) as a new way for talented people over the age of 16 to begin a rewarding career in the profession. It is a great alternative to full-time education for people aged 16, has no upper age limit, and promotes social mobility. ODAS is marketed to all departments, working to shape departmental transformation plans to meet the aim of the Civil Service 2020 apprenticeship strategy (to deliver at least 30,000 high-quality apprenticeships) and ensuring the ODP apprenticeship delivers the 'civil servant of tomorrow'.
Surge and Rapid Response Team (SRRT)
In 2015 the Civil Service People Board commissioned a cross-government response model to support HMG operational departments in managing service peaks and unexpected crises. The team has grown in reputation and size. In 2017/18 SRRT supported 71 deployments across 16 departments with its team of operational delivery apprentices and graduates from the apprenticeship.
Beyond 2018/19
The profession will continue to work with Heads of Profession in each department to drive a sense of community across the ODP. With a membership of 230,000 colleagues, engagement and community building is always a challenge
Driving up capability levels, recognising the great work that professionals do across ODP every day, making a difference to the lives of millions of people, and ensuring they have the learning and qualification curriculum that supports them in achieving that aim, is key for the profession. We will also continue to support the broader work of government, assisting with crisis and peaks through the SRRT.
To find out more about the profession, the ODP Central Team can be contacted on info.odp@hmrc.gsi.gov.uk.