We interviewed Aimee Murphy, a data scientist at the Home Office, about what attracted her to a role in the Civil Service and how she is using and developing her skills.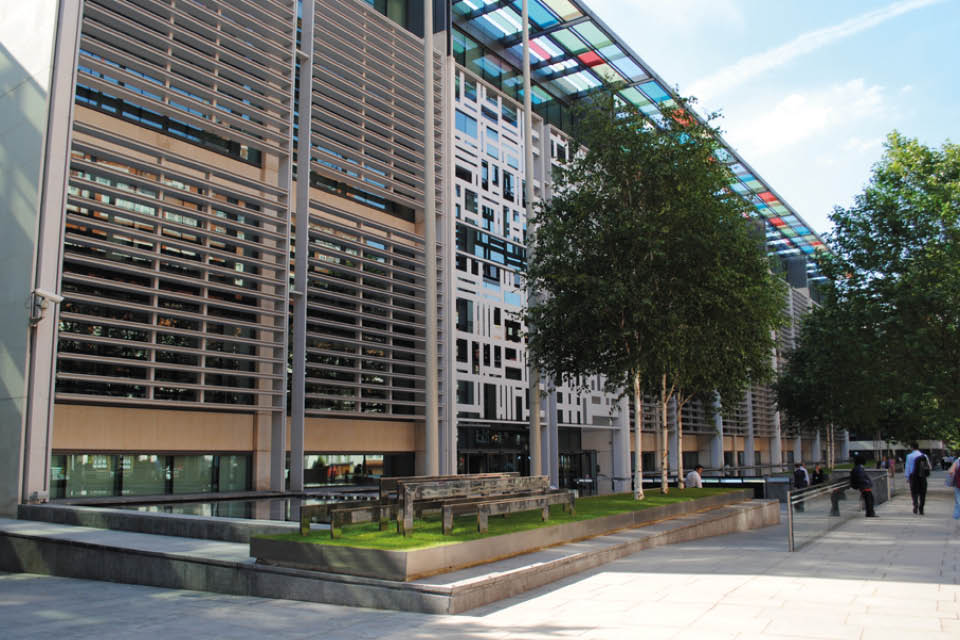 What does data science mean in the Home Office and why is it important?
Data science, or 'data analytics' in the Home Office means gaining new insights and analysis from our data and delivering services to Home Office operational areas that make their jobs faster, easier and safer. This could be through automating the finding of relevant information, building machine-learning models to stream applications, or spotting potential victims of modern slavery.
For me, the modern slavery example is really important, because it shows the real and immediate benefit that use of data science can have in people's lives.
Obviously, I can't go into exact detail about how this is achieved, but it involves understanding the behaviours of the perpetrators and victims of this awful crime in order to pre-empt and disrupt future activity and uncover those who attempt to mask their crimes.
The team are immensely proud to be making a difference in this field.
Successful delivery, though, doesn't just require data scientists. We work with other professionals in the Home Office Data Analytics Competency Centre, including business analysts, infrastructure managers, user researchers and developers.
What makes a good data scientist?
This is quite a point of contention. What makes a good data scientist depends on the project, the context and the environment they're working in. As a minimum, a data scientist should have an understanding of predictive analytics techniques, software engineering skills and be able to communicate in a clear, understandable way.
Why did you join the Civil Service?
My first role in the Civil Service was as a temp when I was 17, preparing architectural documents for scanning. I joined the Civil Service permanently as a statistical officer in 2012. I was attracted by the idea of using data and analysis to do good – supporting evidence-based policy-making and informing the public through publishing open and accessible statistics.
What attracted you to data science?
Being able to analyse and gain new insights from unstructured data, free text, images, metadata, and so on. The constant flow of new tools and techniques being developed - the expanding art of the possible - is also very exciting.
How have your role and your skills developed in the Civil Service?
I took part in the first cohort of the Data Science Accelerator programme working on a project to web-scrape, analyse and interactively present road condition data.
The Accelerator is a cross-government training programme backed by GDS (Government Digital Service), ONS (Office for National Statistics), GO-Science (Government Office for Science) and the analytical professions. Participants spend three months working part-time on a data science project from their home department with the support of GDS and a dedicated mentor.
The programme introduced me to some data science techniques and programming, but also taught me how to teach myself new techniques, how to find information and use (and contribute to) open source resources.
Since taking part in the Accelerator, I've worked in data science roles at the Department for Education and now the Home Office, and become a mentor on the programme myself.
What have been the positives for you personally of developing these new skills? And what have been the challenges?
I've really enjoyed learning new techniques and programming languages. Broadening the range of techniques I can apply to a problem has made my work more varied and allowed me to generate new insights from data.
What do you think the Civil Service/government needs to do to really embrace data science?
Ensure we have the tools to do our jobs effectively – infrastructure, software, development time.
How do you see your future in government?
Data science is a developing area, with new roles and avenues of research opening all the time. I'm excited to be a part of it.