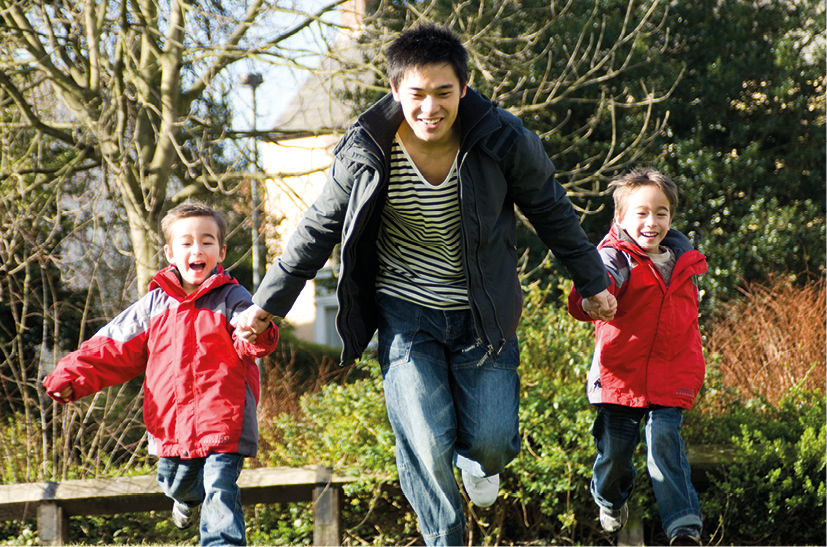 Supporting separated families and securing children's futures is a powerful motivator for Ian Wright, Change Director for Child Maintenance at the Department for Work and Pensions, as he helps to deliver a fresh approach to child maintenance.
The challenge is a powerful one – to produce a system of child maintenance that meets the needs of the two and a half million separated families in Great Britain and in particular the one in three children not living with both their biological parents.
The evidence suggests that it's important that both parents remain actively involved in their children's lives, because children tend to enjoy better life outcomes when the same two parents are able to give them support and protection throughout their childhood (Cf. Coleman, L and Glenn, F, 2009, When Couples Part: Understanding the Consequences for Adults and Children, One Plus One). Children who have a positive relationship with both parents are more likely to do better at school, stay out of trouble, have higher levels of self-esteem and develop healthier relationships as an adult.
What is child maintenance?

Child maintenance is usually money that the parent without the main day-to-day care of a child pays to the other parent to provide help with a child's everyday living costs. This includes things like food and clothes, and helping to provide a home. Sharing the care of children and buying things directly for them can also be considered to be maintenance.
In the past the child maintenance landscape has largely been focused on one thing – the Child Support Agency (CSA). The CSA frequently made the headlines in the 1990s and early 2000s:
"Payers angry at victimisation – the agency has created a nightmare world say fathers facing demands." (Guardian, 18 September 1993)
"CSA drove my gulf hostage son over the edge." (Daily Mirror, 4 January 1994)
"Child support complaints up by a third." (BBC, 3 July 2001)
Even after the implementation of a new system in 2003, the CSA was struggling with an IT system that was totally inadequate and notoriously riddled with defects. Cases were regularly disappearing off the system. The number of expensively-managed clerical cases hit 100,000 and the IT system was costing £74 million a year in operating costs alone.
The message was clear – child maintenance wasn't working. Reform of the whole landscape of child maintenance was needed to help parents reduce levels of conflict after a separation and work together more effectively.
The child maintenance landscape
Turning to the statutory service doesn't need to be the default option. Government intervention is expensive (every £1 of maintenance collected costs the taxpayer 35p) and it can also put an unnecessary barrier between parents, reducing the incentive to collaborate and increasing levels of conflict.
There's another way, as Susan Park, Child Maintenance Group Director, explains: "Family-based child maintenance arrangements are often the best option for everyone involved. They can be arranged privately without Government intervention, are flexible and can be easily tailored to individual circumstances. Working together to agree a child maintenance arrangement can also help reduce conflict and keep both parents involved in their children's lives."
We knew there were opportunities to help parents to collaborate in the interests of their children – but we had to do more than just provide a statutory scheme. So, we set out a twin approach. Firstly, supporting parents to work together on the whole range of issues faced following a separation. Secondly, providing a reason to pause and think for parents. Providing an opportunity for them to think again about whether they could set up their own family-based child maintenance arrangement.
Supporting parents to work together
Child maintenance is just one of the many issues that parents face following a separation. The Help and Support for Separated Families initiative, working in collaboration with the voluntary and community sector, helps co-ordinate existing support services for those going through a separation.
Help and Support for Separated Families initiative

A Steering Group of experts from the voluntary and community sector, academia and across Government set out their vision for how child maintenance could be transformed to provide better co-ordinated support for separating and separated parents.

The Steering Group came up with an approach where the Government acts as an enabler to help co-ordinate support services that already exist. This consists of:

A web application that can sit on existing websites; co-ordinated telephone networks; and local and face-to-face support.
A new quality mark promoted and endorsed by stakeholders, so people know they are dealing with organisations they can trust.
A new Innovation Fund testing and evaluating a range of interventions that help parents to work together in the best interests of their children. Seventeen voluntary and private sector organisations have already been awarded funding.
A reason to pause and think
In December 2012 we started to introduce a new statutory child maintenance scheme. To make sure this is only used by those who really need it, in 2014 we are doing two things.
First, we are introducing charging for use of this scheme. This includes an application fee (we will not apply this fee to victims of domestic violence or abuse or to applicants aged 18 or under) and ongoing charges for use of the collection service. Charging is designed to act as an incentive, encouraging parents to think again before automatically putting in an application. Both parents have a responsibility to set up an effective arrangement and both will make a financial contribution towards the cost of the service, which remains heavily subsidised by the taxpayer.
Second, we will begin gradually closing cases in the existing CSA schemes. By closing existing scheme cases – rather than just moving them to the new scheme – we will encourage clients involved with these cases to think again about their child maintenance arrangements.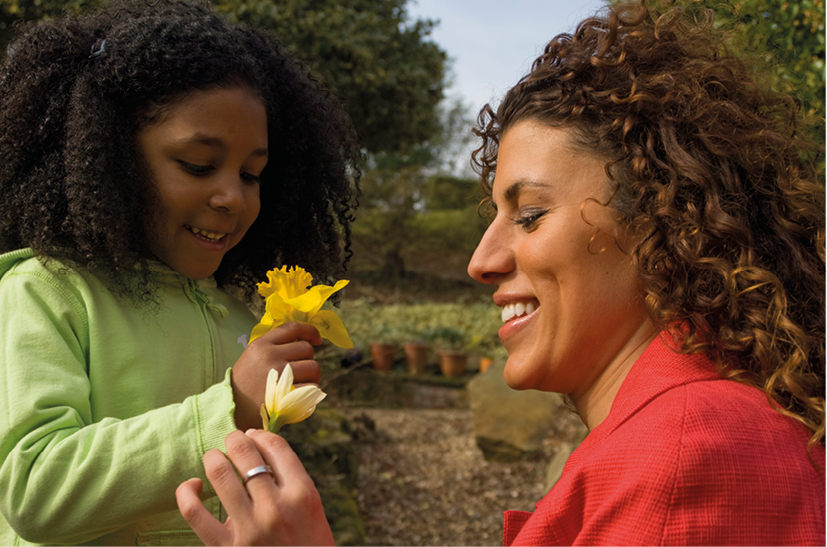 Building a new system
Even with incentives and support, for some parents a statutory child maintenance service is the only option and in 2012 we launched a new child maintenance scheme supported by a new IT system. In the past the system has been the source of so many issues – remember those headlines?
We've been intent on learning from the past in building this new system, and there are plenty of lessons to learn. So, we've done things differently: we used off-the- shelf – tried and tested – software packages instead of building a complicated new system from scratch; we made sure there are very few data transfers from those existing systems that have been so problematic; and we designed the system in conjunction with our policy and operations colleagues – using their practical experience and knowledge.
Denise, who came from operations to work on the programme, says: "My 18 years operational experience means I've a firm grasp of what will work and what won't, on a practical level. One of my roles on the programme has been as a subject matter expert and I checked process maps, compared processes with child maintenance policy and made sure the design of the new system met client and business needs."
Marcus had five years experience working in operations before joining the programme. He says: "My role was to make the systems and processes as seamless and friendly as possible for caseworkers, so we can focus on managing client relationships instead of fighting with the system. A big part of making things easier is that the system will issue the right letters at the right part in the process automatically."
A different approach to implementation
More than just designing and building the system differently, we've also learnt from the past: introducing the new scheme and system using a pathfinder approach. The pathfinder approach means, instead of going live with a 'big bang', we carefully controlled the volume of applications to the new scheme, and ramping up the number in stages over 12 months. This safe and slow build-up allowed us to be confident in the performance of the system from go-live – it has meant we are constantly learning and improving and have avoided those headlines which dogged us in the past.
We initially micro-managed every application and proactively made sure everything was working as we intended. This meant we could spot problems and quickly resolve them before they were visible to our clients. We constantly assured colleagues that we'd only increase volumes to the new scheme when we were content that everything was working as it should – a promise we stuck to, and which bought us a great deal of support.
Tom McCormack, Programme Delivery Director, picks up the story: "The first few weeks were pretty much as we expected – we did find issues along the way and as we came across them we fixed them.
"We were able to identify the wrinkles and deal with them while we had a small number of cases. For example, we identified an issue with setting up Direct Debits. When setting them up everything looked fine on our system, but the final step did not work – meaning that the payment was not set up correctly at the bank. Micro-managing the system meant we were able to fix this before clients even knew there was a problem.
"Part of the reason to go live with the new scheme and system as a pathfinder was to test and assure our new systems and processes, and spot and resolve issues in the real working environment – it achieved that."
An important part of our pathfinder approach was having a series of escalation points for colleagues to raise issues to, Tom continues: "Our aim was to make sure we provided the necessary support to colleagues when all self-help avenues had been exhausted. The next step was for colleagues to discuss it with their team leader and then one of the operational support floor- walkers we had in place in each site. If resolution was not possible, then issues were raised to an Area Advice Centre and filtered to a National Advice Team. It's all about client service – getting and keeping cases moving, improving colleagues' understanding, and applying lessons learnt.
"Learning was shared with colleagues through face-to-face education events, and guidance is available in new and improved procedures for caseworkers to refer to when needed."
The benefits of a pathfinder approach

You can test your systems, processes, and clients' and colleagues' journeys in a live environment with controls in place to manage issues.

You can make improvements and learn before you roll out fully.
Colleagues in future 'waves' benefit from more robust processes, communications and training.
Clients benefit from micro-management of their cases as processes are embedded.
Assurance can be given to Ministers that the system is working well before any additional rollout occurs.
A learning approach
The pathfinder approach allowed us to identify a number of areas to focus on before we completed our rollout. We worked hard to capture the experiences and learning from colleagues in the initial stages, to prepare new colleagues joining as the rollout continued.
For example, feedback from training and from operational performance led Training Design colleagues to expand one particular aspect of training for team leaders, to include additional learning on topics such as work allocation and querying. All with the aim of making workflow more efficient and the service parents get better.
We also used the pathfinder to test our clients' experiences – identifying some crucial client touch points in the application process to see if our clients' experience matched up to the experience we intended. The touch points included things like how long it took for our initial information pack to be sent to the applicant, how long it took for a provisional calculation letter to be sent, and whether the clients responded to the letter.
This has helped resolve some initial issues, and monitor which interactions have the biggest impact on our clients' experiences.
The pathfinder has been a real example of learning by doing, allowing us to introduce the new scheme and system in a way that worked best for clients and avoid the mistakes of the past.
Rebalancing the child maintenance system
We're well on the way to providing encouragement, incentives and support to parents to make their own family-based arrangements for child maintenance, while maximising value for the taxpayer. When parents can't come to their own arrangement, then the new, more effective and efficient, statutory scheme is there to support them.
I'm pleased that we're learning from the past to fulfil our vision to support separated families and secure children's futures by providing a child maintenance system that meets the expectations of children, parents, stakeholders, the Government and its taxpayers. That's a powerful motivator for me.
Don't forget to sign up for email alerts from CSQ
---
Other CSQ articles you may be interested in: