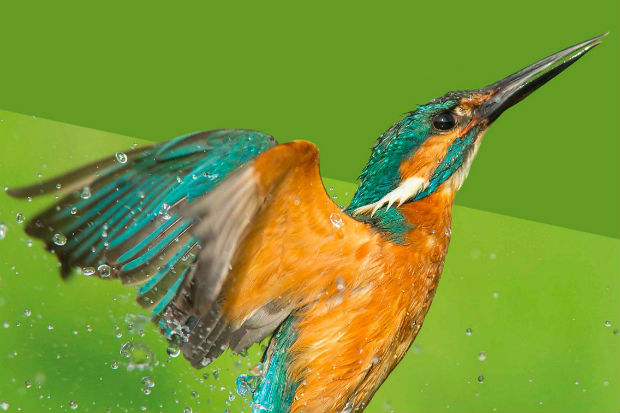 It is widely known that Defra is one of the departments most affected by EU Exit. We are also one of the departments that will be most changed by EU Exit. As the extension of Article 50 allows us to take a breath, the department is taking stock of this change, and how to retain and build on our enhanced relationships and new capabilities.
The scale of the challenge
For Defra, the task of preparing to leave the EU was daunting, to say the least. Nearly all of our responsibilities are framed by EU legislation, and a quarter of EU laws apply to our sectors. With policy responsibility for major areas of the UK economy, such as food and chemicals, our EU Exit portfolio is varied and wide. We've needed to establish new arrangements for the import and export of animals, and a new regulatory function for the chemical industry; work on major new policies for agriculture, fisheries and the environment; and execute a formidable legislative programme.
As the possibility of a 'no-deal' exit became palpable, the need to mitigate the risks it presents to businesses, communities and families became urgent.
Breaking new ground
Given the volume and complexity of what we needed to do, we know that we were as ready as we could have been for a 'no-deal' exit in March or April 2019.
We had built brand-new IT systems to protect UK trade across a range of industries, including animals and animal products, fish, veterinary medicines, and chemicals, including fluorine and ozone-depleting substances. Bucking the trend in large-scale government IT projects, they were all delivered in record  time and have received positive feedback from industry, customers and partners.
We broke new ground in terms of how we worked with our business and delivery partners, using agile delivery techniques to overcome unique challenges. Our new digital services, forged in the fire of EU Exit, have taken both our internal digital skills and those of our customers to a new level.
We built a vastly improved project management skillset, running targeted training programmes, as well as establishing and publicising a project delivery community in order to deliver the EU Exit portfolio. We intend to ensure that this valuable skillset continues to grow as we go forward into the next phase of EU Exit.
We laid 122 statutory instruments in seven months, and completely changed the way we deal with them (previously we had laid 70 to 80 a year). We re-prioritised business-as-usual Statutory Instruments (SIs), to make way for EU Exit SIs; worked closely with devolved administrations to clear SIs before they were laid in Parliament; sourced staff from other government departments to ensure we kept up pace and quality; and ran training sessions for policy officials to ensure all understood the parliamentary process. Our secondary legislation team produced centralised core briefing for policy officials to help in the preparation of materials for affirmative debates. And our primary legislation team designed and ran training sessions for policy officials, including mock debates.
Building trade capability
Together with Whitehall colleagues, we have sought to position the UK economy on the front foot by building trade capability. Over the past two years we have created the Defra Trade Cadre, a network of almost 500 people whose work involves trade in some way. We work really closely with the Department for International Trade (DIT) and the Foreign & Commonwealth Office Trade Faculty to deliver masterclasses and other learning events as part of the new cross-Whitehall International Trade Profession.
Many Defra trade professionals work in our Bristol and York offices, so we are promoting e-learning. Our learning products – including two new e-learning modules about agriculture, food and trade – are accessed by hundreds of colleagues every month. We've also developed a cross-Whitehall Women in Trade initiative with DIT. This makes the most of the founding of a new profession in Whitehall, encouraging equal opportunity from the start, as well as showing the rest of the world what to expect from the UK on trade policy.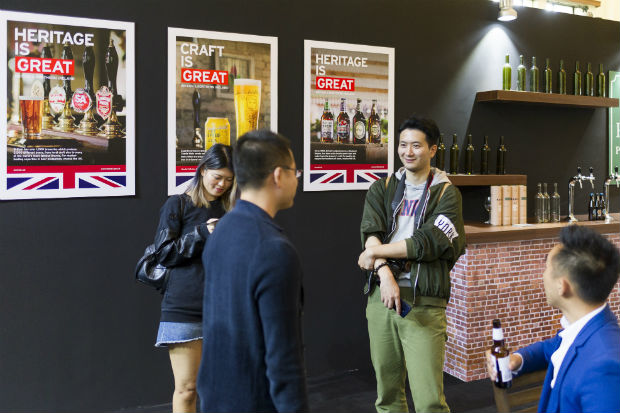 Emergency staffing
Building on Defra group expertise and experience in incident response, we stood up an emergency centre. With support from other government departments, as part of impressive cross-departmental collaboration, Defra filled 100 emergency centre roles at pace. We have been able to stand this down quickly and smoothly.
This coalition of staff has left a blueprint for collaborative working that thrives in a fast-paced and rapidly changing environment, and can be stood up again if required.
We benefited from the co-ordinated movement of staff from other government departments into key EU Exit projects, particularly as we increased our focus on 'no-deal' readiness. This showed the Civil Service operating at its best, moving experienced and skilled people to where they were most needed.
Our experience in Defra was that volunteers were highly enthusiastic and capable, and able to add value from the moment they joined. Staff from other government departments were vital in being able to stand up our emergency centre at pace and supported a range of key EU Exit projects. We've also built a workforce and a leadership cadre with a truly impressive professional range, putting Defra in a good position to meet future challenges.
How we did it
We didn't – and couldn't – do it on our own. The collegiate way in which departments helped us, and in which departments liaised and collaborated, is a fantastic example of the Civil Service working together in the interests of the public. Within Defra, we've identified the key actions that have meant success.
First, we joined up policy with delivery more. Many EU Exit projects have been genuine collaborations between the department and arm's length bodies.
We set up a portfolio management office to monitor, track and report on progress; and manage the flow of statutory instruments.
To improve our project delivery capability, we joined corporate recruitment campaigns – and ran our own – to bring people in, eventually recruiting 450 project delivery professionals.
In the meantime, we brought in contractors to help us put in place key governance, planning and processes. We strengthened our Defra Project Delivery Profession through a targeted training programme, an online community hub and the successful launch last year of a new Project Delivery Leadership Academy.
Audience-focused approach
We developed an audience-focused approach to our priority business sectors (food and drink, farming, fishing, vets and chemicals) and used many channels and intermediaries to get messages to audiences, tracking our level of engagement. Key stakeholders particularly welcomed weekly face-to-face engagement with ministers. This fostered frank and pragmatic discussions in a confidential environment. Communications professionals from stakeholder bodies were also immensely helpful in shaping our engagement so that it would land effectively with target audiences. The approach was recognised as best practice in an independent Cabinet Office review.
We set up a scenarios team to identify the plausible scenarios of a no-deal exit and test those scenarios with policy teams; not only to identify the anticipated impacts, but also the potential policy responses and interventions.
The No Deal Policy Playbook contained 32 'issue cards': statements of the key risk, the events that could trigger the risk, and the anticipated impacts. Over 100 potential interventions were identified to mitigate these risks. This represented an enormous amount of information gathered from policy teams and analysed and refined with those teams. As the political context changed, the playbook helped policy teams to reprioritise their intervention options. This work could not have been done without a genuine partnership between the scenarios team, policy teams and analysts right across the department, all working at pace.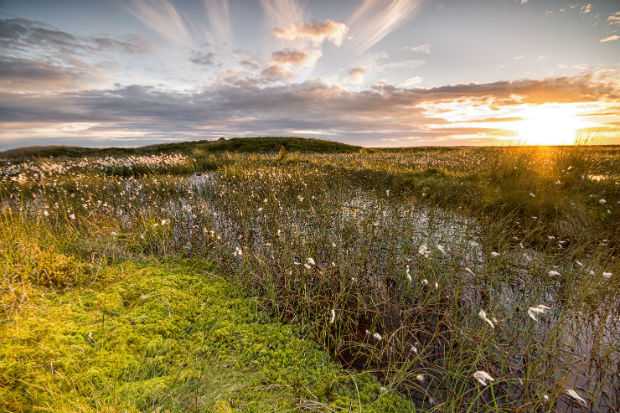 Supporting our people
All our achievements are down to our people. We knew we needed to support them well as they delivered for the department. This was partly about ensuring people felt equipped with the skills they needed to play their part – legislative or parliamentary learning, training on incident management and emergency response, or more broadly on leading in an ambiguous environment. It was also about supporting their wellbeing as they weather the pressure, pace and uncertainty.
We engaged with colleagues across the organisation to develop agreed ways of working with each other to maximise collaboration and positive working practices. We encouraged conversations at one-to-one, team, and directorate levels about how people were feeling and how things could be better. We supported individuals and managers with tips, toolkits, training, conversation starters, checklists, and people to talk to. We were also realistic and, recognising that some colleagues need additional support, ensured easy access to coaching and employee assistance support.
Defra EU Exit behaviours charter:

• work together to get the job done

• have honest conversations, trust each other and assume positive intent

• take collective responsibility

• be kind and look after our own and each other's wellbeing
This isn't to say that we solved the wellbeing challenge. Preparing for EU Exit has been intense, and stress has been unavoidable. There has been great pride in our successes; and also anxiety and fear of failure. Part of our lessons learned work is to enable people to be honest about the impact this work has had on them, share stories and identify how we can create a working environment that works for everyone.
Not over yet
Defra has stood down emergency operations, as has been done across government. With the Extension of Article 50 to 31 October, the challenge for all government departments is to be ready for a negotiated settlement, while retaining our readiness for no deal. We need to 'be with' the uncertainty for a short period and not rush into the next phase. We need to help people adjust to a slower pace, while maintaining the necessary focus, and to manage expectations and anxiety about what happens next.
Without doubt, preparing for EU Exit has changed our organisation, culturally and structurally, and we are determined to retain the positives of that change. We are engaged in a lessons-learned exercise, collecting reflections, stories and learnings across the organisation, from teams and individuals, to help us understand what these changes mean for the organisation and its people in the longer term. In order to maintain and build on our new capability, we need to maintain morale, and to bottle the team spirit and dedication displayed. And we need to maintain our much-strengthened relationships with our sister departments.
EU Exit has challenged the whole UK Government to do things differently, adapt quickly and invest more in the development of our people, in order to ensure good outcomes, whatever the eventual exit route from the EU.
In Defra, our response and learning gained through this period of ambiguity and unprecedented change have helped to develop the way we see our department delivering in the future.