There is little dispute that the targeted use of government-held personal data, shared between the bodies that can make best use of it, has the power to fuel smarter public services and improve lives.
It is also undeniable that public trust in the sharing of data has been eroded by a succession of well-publicised incidents including the Cambridge Analytica controversy. Against this background, government is taking a lead in sharing personal information securely, fairly and proportionately. From addressing water poverty, to helping families with complex needs, sharing data between public authorities helps government operate more efficiently and effectively.
The Data Protection Act 2018 and GDPR (General Data Protection Regulation) are key elements in a new framework of rules to ensure the fair and lawful processing of data. We are also developing a National Data Strategy. This has the overarching aim of unlocking the power of data across government and the wider economy, at the same time as building public trust and confidence in how it is used. Another important aspect is the introduction of provisions for information sharing within Part 5 of the Digital Economy Act 2017.
Public sector access to data has been hindered by a complex legal framework that has grown piecemeal over time. Public authorities have found it increasingly difficult to understand what information they can share. The powers within Part 5 of the Digital Economy Act are designed to help overcome these legislative barriers. The powers became fully operational in July 2018, when codes of practice were published on GOV.UK. This opened up exciting opportunities for sharing data more easily among public authorities to improve the way policy is developed and public services are provided.
The public service delivery power (Chapter 1 of Part 5 of the Act), for example, allows government to set specific purposes for data-sharing via regulations, as long as they meet specific criteria defined in the primary legislation. This means that public authorities can address new data-sharing needs in priority areas without government having to introduce new primary legislation each time, which can be a lengthy and resource-intensive process. Parliament has approved regulations setting the first four objectives as: addressing 'multiple disadvantages', fuel poverty, water poverty, and targeted assistance in re-tuning televisions following spectrum changes. Further objectives can be set through secondary legislation, providing they meet criteria set out in the Act and are ultimately approved by Parliament.
There have already been initial discussions about potential new objectives. The Scottish Government, for example, is developing a proposal to share data from the Department for Work & Pensions and HM Revenue & Customs to identify eligible families who can benefit from early learning and childcare support for 2-year-olds.
Tackling water poverty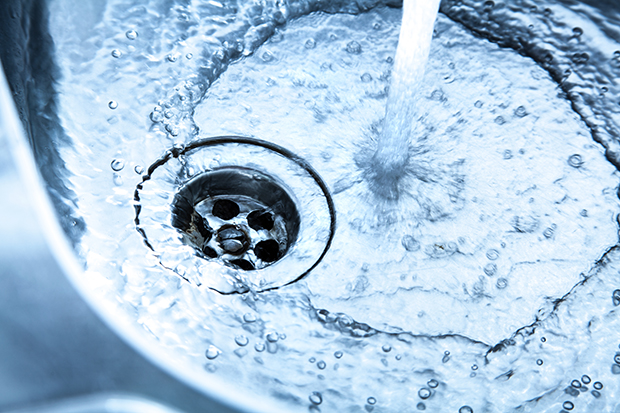 In the case of water poverty, the Act allows the sharing of information between certain persons and organisations to support those living in water poverty. There isn't a strict definition of what water poverty is, but in the context of the Digital Economy Act, it is roughly defined as people who have water and sewerage bills that are unreasonable to them. Some 24% of households are spending more than 3% of their disposable income on their water bill and 11% spend more than 5% of their income. The proportion who say their bills are 'an unaffordable' is also 11% (source: Affordability and vulnerability in the water sector (2017-18)).
All water companies offer a social tariff for customers struggling with affordability. However, research by CC Water (the water watchdog for England and Wales) shows that while take-up of water company assistance schemes – including social tariffs – is improving, it remains relatively low. There's a mismatch between how many people say that bills are unaffordable and how many are getting help through a social tariff. At the moment, customers have to proactively request help with their bills, so it can be difficult for water companies to identify and support those who need it.
The powers in the Act allow information to be shared between water and sewerage companies and other organisations. This will help water companies to identify customers who need assistance with their bills and enable them to offer those customers their social tariffs. It means customers should be able to get help with their bills more quickly, without the awkwardness and delay of having to ask for it or to give consent.
Help for disadvantaged households
Another example of the benefits of the new provisions for data sharing in the Digital Economy Act Part 5 is the 'multiple disadvantages' component. This allows data sharing between public authorities to help identify individuals or households that face two or more disadvantages. One beneficiary of these powers is the Troubled Families Programme, which aims to help families with multiple and complex needs. These families may have a mix of problems that involve multiple agencies. The core approach of the programme is to give them a single key worker who has the time to understand a family's whole set of problems.
Apart from working with the family to understand what their problems are, what their strengths are, and agreeing a plan together, the key worker helps co-ordinate the services they receive. This is where the information-sharing measures in the Digital Economy Act Part 5 are truly transformational. Before the powers came into force, the data sharing legislation that key workers could draw upon was difficult to understand, hard to implement and not purpose built. The result was that key workers often lacked the confidence to share information.
The new powers change all that. They not only give clear legal guidance as to what information can be shared, but also provide a code of practice on how to set up information-sharing agreements between partners. The code allows data sharing agreements covering all of the relevant partners for early help support locally. Now, for example, the benefit status of an adult in a troubled family can be shared with a local authority that needs to prioritise the families most in need of support.
For the partners in the Troubled Families Programme, this will save a lot of time, energy and money. For instance, they won't need to explore the need for, or establish, a legal gateway for sharing information. Instead, because the multiple disadvantages objective provides the legal basis for sharing information, the focus can be on setting up the information-sharing agreement among the relevant parties. The biggest benefit will be to the families themselves, who will receive far better co-ordinated services. It will do away with the emotionally draining process of repeatedly explaining their circumstances to different agencies.
How you can use the powers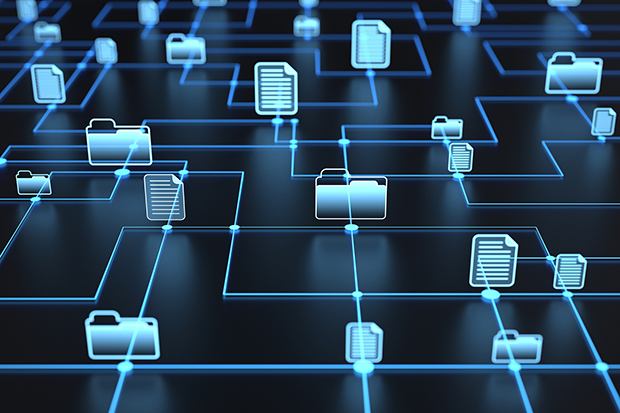 Water poverty and troubled families are just two examples of the transformational power of data sharing. The Act allows for many more initiatives over the coming months and years.
For more information about using the public service delivery power, please speak with the secretariat to the Public Service Delivery Review Board, or board members from your respective departments. You can also find information about the review board by emailing dea-general-enquiries@culture.gov.uk
You can also find out more about the other powers within Part 5 of the Act from the policy leads for the implementation of that respective power.
The table below outlines who is responsible for rolling out each power.
| | | |
| --- | --- | --- |
| Chapter | Power description | Lead body |
| 1 | Improving public service delivery | DCMS |
| 2 | Sharing civil registration information more widely among specified public bodies | General Register Office |
| 3 | Recovering debt owed to the public sector | Cabinet Office |
| 4 | Combating fraud against the public sector | Cabinet Office |
| 5 | Supporting research for the public good | UK Statistics Authority |
| 6 | Disclosure by revenue authorities of de-identified data in public interest | HMRC |
| 7 | Supporting the production of national and official statistics | UK Statistics Authority |
Making policy in the open

The data sharing powers of the Digital Economy Act 2017 Part 5 were developed through an ambitious open-policy-making process. Civil servants across government departments worked collaboratively with over 50 public sector, civil society and privacy organisations for more than two years to develop the legislation.

It was the most challenging exercise in open policy-making carried out by government, given the sensitivities around the issue of data-sharing and the breadth of the policy areas that fell within its remit. The work involved combining civil society engagement with government departments to explore the benefits, risks, limitations and governance for sharing personal data within government.

The ethos of the project was to have a conversation on what the evidence base said about the problem and how data sharing could address it. Independent not-for-profit organisation Involve was brought in to broker this conversation and assess what the consensus appeared to be. Involve also played the critical role of ensuring that all voices were heard and that conclusions derived from discussions were fair, balanced and accurate.

The process was open to anybody with an interest in the debate. Involve was responsible for engaging civil society organisations and experts, and the Cabinet Office for engaging public sector bodies. A series of meetings was held around the UK. As far as possible, meeting times were set well in advance to enable attendance, while allowing for remote participation where feasible.

The process depended on mutual honesty and trust from all involved. All groups were expected to engage constructively, and participants were asked to raise issues as early as possible. In cases where there was significant disagreement, Involve and the Cabinet Office Data Sharing Policy Team played a mediation role. All participants remained independent and there was no expectation of consensus being found on all issues. However, working groups were focused on achieving the highest possible level of agreement.

The result was a completely open process, which concluded in March 2015 with the release of a policy paper, outlining the areas of agreement (and disagreement) reached by those involved.