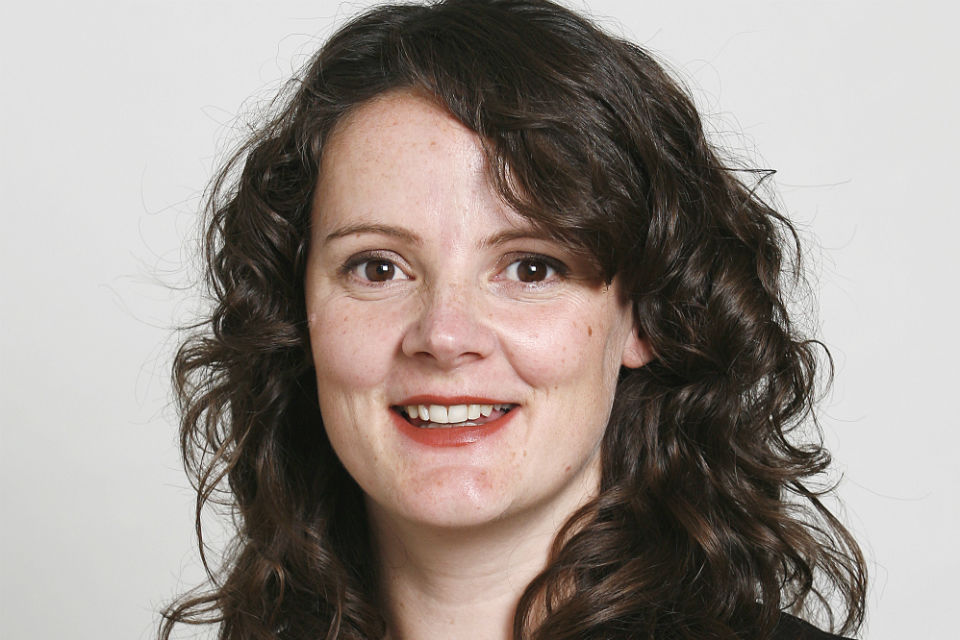 What is Policy Lab? Why are you called a 'lab'?
We are an award-winning start-up in government, based in the Cabinet Office and seed-funded by the Policy Profession, with a huge ambition to support 17,000 policy-makers with cutting-edge tools and practices. We work with teams across government on key priorities such as homelessness, employment support and crime reduction – our first project is showing early savings of 180,000 hours of police time and £3.7 million in efficiency savings. We don't wear white lab coats, but curiosity and creativity are at the heart of the Policy Lab ethos of exploration and experimentation.
What sort of policy problems does this approach work best with?
Our policy problems usually cross existing departmental silos, as well as involving change outside the traditional levers of government. We have worked successfully on subjects as diverse as social housing and cybersecurity, as well as cross- government challenges such as the PM's Anti-Corruption Strategy and the Industrial Strategy Grand Challenges.
Our comfort zone is working with complex, intractable, highly uncertain policy areas but, in reality, we can work with any policy team to support them to work in new ways. Everything we do is bespoke so the team takes care to spend time with policy leads to understand what constraints are fixed and where there is an appetite to push the boundaries.  
What makes the Lab different in its approach to developing policy?
The most notable difference to more traditional approaches is that much of our work is in the field – literally getting our feet dirty – discovering insights, co-designing and testing policies with a range of people across the country.  Central to this is the spirit of open policy-making, acknowledging that policy-makers don't have a monopoly on wisdom and that good ideas can come from many places – from citizens, frontline workers, academic experts, as well as private sector entrepreneurs and innovators.   
How do you see your role? 
Fundamentally we are here to support the design and implementation of new policies.  We see our role as being to listen, to inspire and to enable. In practice, this means every project is different. Sometimes we form joint teams, where we wrap around a policy team and work 'hand in glove'. In other projects we help teams navigate a range of world-class policy tools from data science to design. It's always a joint effort, playing to the strengths of the team.
Do you work with extra-government bodies on projects?
Yes, we nearly always work with external organisations and experts on projects. Sometimes a project is instigated by an extra-governmental body, such as our work on social care with the Social Care Institute for Excellence, and on the role of arts in civic society with the Calouste Gulbenkian Foundation.  More commonly, we work with a range of organisations to use co-design to ensure a policy is workable and evidence-based, such as our recent collaborations with the What Works Centres and the Government Office for Science.
What are the skills and backgrounds of the people who work in the Lab?
We are a small team of around ten people including specialist ethnographers, researchers and designers. All our projects are led by senior policy advisors who are seconded into the team from other government departments. We also provide paid student placements and research fellowships, including recent partnerships with Cambridge University, The Royal College of Art, Northumbria University, University of the Arts London, as well as the Royal Society of Arts.   
Are you troubleshooters for failing policy?
Not really.  We see our value in helping teams bridge strategy and delivery by testing and learning early in the policy development process.  There is no doubt that untested policies are more risky, which on occasions can lead to catastrophic failure. Our approach reduces this likelihood by building prototypes and testing them when there is still time to adapt and to learn from mistaken assumptions.  James Dyson created over 5,000 prototypes for his first vacuum cleaner - how many of us can honestly say we have tested and iterated policy even a fraction? Clearly, a national policy is not a household product, but our belief is that there are parallels, and that testing and prototyping policies is important before they get too big to fail.
How many policy people have you worked with?
We work intensively with around 500 policy-makers a year, and share our practical tools with a further 5,000 civil servants.  Our visitors come from around the world, and we have met with representatives of over 50 countries to share best practice. Our twitter account @policylabUK, open-policy-making blog, toolkit and Slideshare also add thousands of views to our content. We've also done a couple of TEDx talks, most recently for the Welsh Government. Where possible we like to share our evidence and assumptions to demystify policy-making and improve government transparency.
What new tool or technique are you really excited about?
One that immediately comes to mind is something called 'speculative design'. This has sprung from the work of researchers at The Royal College of Art that uses visualisation techniques. We are adapting these to tackling policy issues. For example, we worked with the Government Office for Science on the Future of Rail and the Future of Ageing using this approach. The result was that the sessions we hosted got to the heart of the policy problem more quickly than if the evidence had been presented in another way.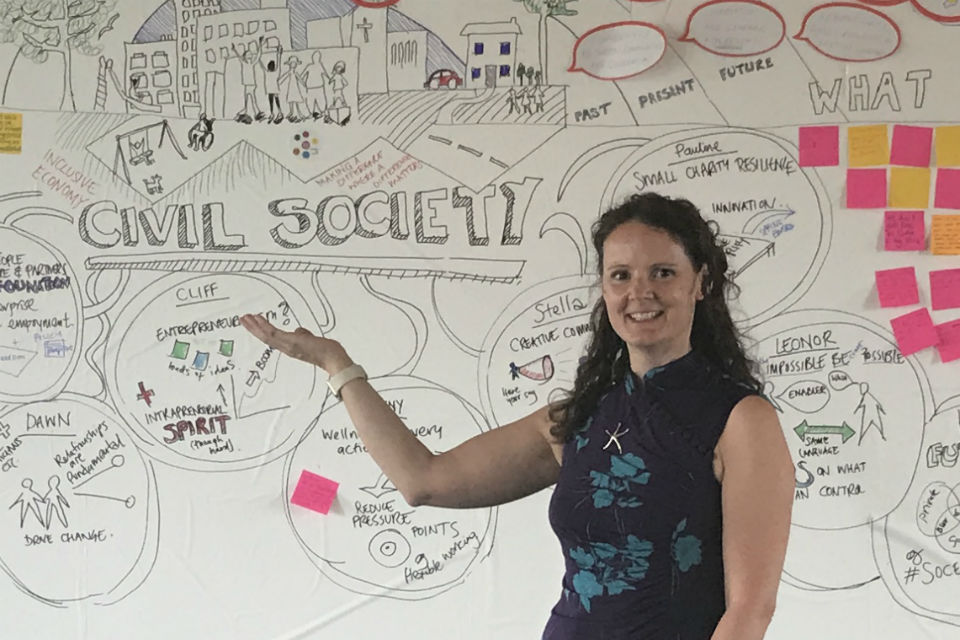 What is the future for Policy Lab?
We aim to deliver ten large projects each year, so we have to make tough choices as demand for our services grows. Looking to the future, as part of a brilliant Civil Service, we have to scale up our ambition and encourage others to take up the gauntlet, acting as a hub to share best practice.  Some departments are already setting up their own labs, notably HMRC and DWP. But we also see our role as ensuring the UK is world class, so we actively share our experience with an international network of innovation labs. We are members of Nesta's new 'States of Change' faculty and regularly host international visitors. We are also collaborating with the LSE and Oxford SAID to deliver world-class training to a number of other governments as well as our own SLS [Senior Leaders] and Fast Stream talent schemes.
Do you have a message for policy professionals who may not have come across you before?
Our door is always open, so please contact us with your questions and we will be happy to help. You can reach us by emailing policylab@cabinetoffice.gov.uk and find out more by following us on Twitter @PolicyLabUK. We are also presenting at all the Civil Service Live events across the country this year, so come and find us and meet the team. We look forward to hearing from you.