Clare Moriarty, Permanent Secretary at the Department for Environment, Food & Rural Affairs, looks at the implications of the EU referendum result for her department and how it is responding.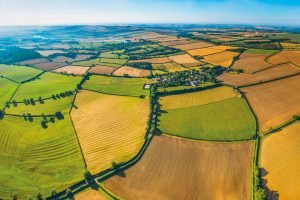 The day after the EU referendum, more than 2,500 people from across the Department for Environment, Food & Rural Affairs (Defra) joined conversations with me in 'town hall', tele- and video-conferences about the first steps we would take to respond to the result. The attendance was unprecedented. We are a group of 22,000 people and, whatever our staff's individual opinions about the referendum, nearly everybody's work will be profoundly affected by the vote to leave the EU.
We estimate that about 1,200 EU laws, a quarter of the total, relate to Defra:
we distribute £3 billion a year of EU money to farmers and land managers; around 2,000 people in the Rural Payments Agency ensure this money is paid appropriately, and similar numbers in Natural England help them improve the environment;

many of the 10,000 people in the Environment Agency check that the quality of river and bathing waters meets excellent standards, as set by the EU;

the UK is the 'Reference Member State' for 30% of EU-approved veterinary medicines; this means we approve medicines for animals and pets on the EU's behalf;

our Marine Management Organisation monitors, in real time, any vessel that is more than 12 metres long in UK waters, to make sure fishing quotas are being respected under the Common Fisheries Policy.
The list goes on.
Then, there is trade. Some 60% of the UK's food and drink exports – the largest UK manufacturing sector – went to the EU in 2015.
Funding guarantee
We moved into action immediately after the referendum, and there was much to do. It was important for the Defra group, especially our frontline staff, to provide certainty to stakeholders about our status in the EU. We heard anecdotes suggesting that some people believed EU law no longer applied. Others were unsure whether to keep applying for EU grants. So, it was essential that, in August, the Treasury moved to guarantee funding to farmers until 2020, and the Chancellor's statement at his party's conference reinforced this commitment.
In the weeks after the referendum, we drew on our experience of handling major incidents to frame our response. I chaired daily meetings with key staff across the Defra group. We established an EU exit programme office and began to log and actively tackle the issues arising from the vote, and put new effort into communicating
with our stakeholders. On the arrival of Andrea Leadsom as Secretary of State, we began to explore what opportunities leaving the EU might offer, juggling that with the demands of 'business as usual'.
Priorities and objectives
We are now business planning for the year ahead and beyond. Brexit is a top priority alongside the work already under way to transform Defra to be better able to deliver our ambitious objectives. We have much to do to be ready for the activation of Article 50 that will trigger EU withdrawal negotiations. This work includes the Great Repeal Bill to annul the 1972 European Communities Act, which gives EU law immediate effect in the UK (a significant exercise for us, given Defra's interest in so much of the UK's EU legislation); trade negotiations; and drawing up post-Brexit arrangements on agriculture and fisheries.
This is a unique moment, an opportunity to create new approaches that fit the needs of people today in this country – not just our farmers and fishermen, but all of us. I've been seeing our policy and delivery professionals at their best, going back to first principles and relying heavily on evidence to make recommendations to ministers. It is hard to overstate how professionally exciting this is for all of us and I look forward to leading my first-class team here at Defra in helping to build the future.