Permanent Secretary Sir Martin Donnelly looks at some of the early challenges – and opportunities – of creating the new Department for International Trade.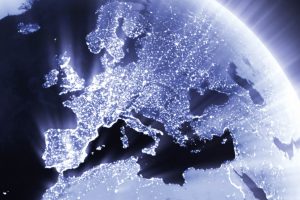 The creation of the Department for International Trade (DIT) was announced by the Prime Minister on 14 July. The department inherited about 2,500 staff, including around 1,250 based in 108 locations overseas or in regional teams. It includes some well-established functions, including UK Export Finance, the Defence Security Organisation, the GREAT Campaign, and UK Trade & Investment. The department also includes our growing Trade Policy Group, which will be responsible for the strategy and negotiation of trade deals with partners around the globe when we leave the European Union.
Bringing trade policy and frontline delivery functions closer together in a single department is a great opportunity to build synergies and streamline our engagement with business stakeholders. We are working to build a shared culture, mission and values for the organisation that works for all the constituent parts while recognising the range of jobs we do.
Structured approach
On trade policy, it is a challenge but also a huge opportunity to be able to design and build a world-class trade negotiation function for the UK.
From the outset, I agreed with the Secretary of State that we would take a structured approach to capability and capacity-building rather than rushing things; and that the trade policy function would require a mix of existing civil servants and some external expertise where necessary.
We will phase our growth to bring the right people with the right skills sets in at the right time, as we need them. In just three months, we have more than doubled the pre-referendum numbers of 50 trade policy staff, almost exclusively through internal Whitehall recruitment. There is huge interest among talented civil servants in joining a new department with an ambitious international agenda that is so vital for UK prosperity.
Our trade policy team is building deep sectoral insight, working seamlessly across Whitehall; country knowledge; skilled negotiators; specialist analytical and legal capability; and the communication skills to make a powerful public case for open markets.
Trade Faculty
To design our structures and identify the skills we need, we are learning from international best practice through spending time with other governments to see at first-hand how they organise to prepare for and engage in trade negotiations. We are also carrying out audits to identify capability gaps that may need to be filled through open competition. While we will learn from best practice, what we are designing is tailored and unique to the UK's needs and priorities.
To build the capability of existing civil servants, we have set up a Trade Faculty with a Dean and five permanent staff who are organising an ongoing series of trade masterclasses for DIT and other Whitehall officials. We are drawing on external training opportunities run by the World Trade Organisation, the London School of Economics or provided to us by other governments; and we are establishing a programme of inward and outward secondments with foreign governments.
My advice to other leaders gearing up to take on a big and bold agenda would be to resist the impulse to rush things. Make the key appointments early on and choreograph your resourcing and your strategy development to make sure that they align. Make time to bring the whole organisation with you, with dedicated work to develop and embed an overarching culture that values teamwork and diversity. Last, but not least, communicate regularly through the change programmes and enjoy the challenge of building something new. We do in DIT!