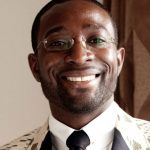 I have worked in the Civil Service since 2001, and consider myself incredibly privileged to work in a dynamic, supportive and flexible environment. I have worked with many gifted colleagues on a broad range of issues, including economic appraisal of government policy, economic modelling and forecasting, and the development of domestic and international policy for four Whitehall departments and the European Commission in Seville, Spain.
I am encouraged by the fact that the Civil Service has seen an improvement in the overall numbers of employees from an ethnic minority background in recent years, but there is still room for improvement. I am eager to see more appropriately qualified people from lower socio-economic and ethnic minority backgrounds appointed at higher staff grades in the next decade.
The flexibility of the Civil Service has afforded me the benefit of working compressed hours so that I can participate in University College London's PhD programme. I am also pleased to able to achieve a life goal of starting an economic consultancy company while working full-time, because of the skills I acquired during my time at the Department for Environment, Food & Rural Affairs and on secondment to the European Commission.