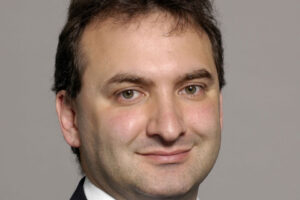 Welcome to the ninth edition of Civil Service Quarterly.
In this, the first issue since the General Election, we focus on how teams across Government are taking bold, new approaches to tackling some of the biggest issues we face, as a country, now and in the future.
In 'Social change through local action', the Community Action team share the lessons they've learnt successfully recruiting and training over 6,000 community organisers to secure positive social change in local communities.
Siobhan Jones, Deputy Director at Department of Health, describes her team's innovative work, with pharmaceutical companies and private sector investors, to boost global investment in dementia research in 'Funding the fight against dementia'.
Economically, 'The productivity plan' sets out HM Treasury's route map to tackle Britain's long-standing productivity challenge. It explains why a boost to the UK's productivity matters so much and the fundamental foundations that need to be in place - such as long-term investment, flexible, fair markets and infrastructure – for it to happen.
Meanwhile, in 'Using data to prevent fraud', HMRC shows how a shift to the mantra 'check first, pay later' made such a important difference in their fight to reduce error and fraud in the tax credits system.
'Making law in a digital world' emphasises the importance of new technologies in shaping our work and focus in the years to come. In particular, the impact that the Government's digital agenda has had on the development of new legislation - pushing legal teams to make the language we use more concise, accessible and usable.
Of course, all of these innovations need to be backed up with the right skills, expertise and experience to succeed.
In 'Saving the world one equation at a time', we see how the combined brain power of experts at the Health and Safety Laboratory in Buxton are helping to keep people and workplaces across the world safe.
Ultimately, we need to be able to show how these efforts to make the Civil Service a more modern, diverse, accountable and open organisation are resulting in better services for the public. 'How good are we?' explores how the Analysis and Insight team is working with the OECD and others to develop a new indicator to measure and benchmark world-class performance from civil services across the world.
Finally, with Ursula Brennan retiring as Permanent Secretary at the Ministry of Justice, we asked her to look back over her 40-year career in the Civil Service, sharing her favourite memories, what she sees next for public services and her own plans for the future.
We hope you enjoy this issue, please do comment and share your views at the Civil Service Quarterly blog or use #csquarterly on social media. We look forward to hearing from you.