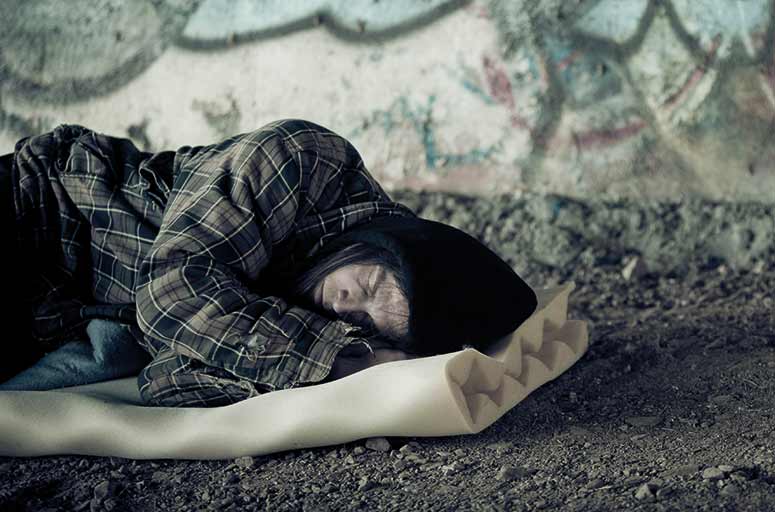 Selvin Brown from the Department for Work and Pensions explains how the Civil Service is helping Britain's most disadvantaged individuals and families.
The problems facing disadvantaged people in the UK are tough to crack, and have long-lasting effects. A lack of family stability and and unemployment affect parents and children. Lower levels of educational attainment limit opportunities. Crime and drug addiction ruin lives.
The Social Justice Strategy aims to tackle the root causes of poverty. Instead of focusing on problems in isolation, it seeks a holistic approach to address all of the differing social issues that can have a cumulative impact on people's lives.
Success requires everyone involved – inside and outside Government – to work together. My job as leader of the Social Justice Communications team in the Department for Work and Pensions (DWP) is to help change behaviours so that civil servants approach these cross-cutting issues in an intelligent, unified way.
Making this a reality is not easy. The traditional structures of Government, and the way we allocate funding and measure performance along departmental lines, means that services don't always match the needs of the people who use them.
Take Ben, a long-term unemployed man from Canterbury, as an example. Traditionally, DWP would provide benefits to support Ben while he looks for work. But focusing on Ben's unemployment, and targeting only the symptoms that fall within DWP's remit, may not be the most effective way to help him. The causes of Ben's unemployment could be more complex than simply not having a job – there could be a health problem (Department of Health); a lack of basic educational skills (Department for Education); an under-performing local economy (Department for Business, Innovation and Skills); or a need for localised services to tackle a chaotic lifestyle (Department for Communities and Local Government).
As it happens Ben was homeless and had a drug dependency problem. So instead of following the traditional route, Ben's Jobcentre Plus advisor, Lindsey, helped him join up the dots. She began by referring him to Torchlight, a charity that supports vulnerable and homeless people in Kent, Medway and Croydon. Once Ben was in accommodation, Lindsey then arranged a pre- employment training course. It was on this course that Ben admitted he had a drug dependency issue and decided to enrol in a rehabilitation programme, which also helped increase his motivation to look for work. Lindsey then provided Ben with support to improve his Curriculum Vitae also helped him to job search. This resulted in an offer of full-time employment with The Shore Group, a construction recruitment agency in Chatham.
Ben now has his life back and he's also receiving in- work support to ensure that he does not run into difficulties again. All this has been possible because civil servants, departments, local organisations and business joined together to address all the different problems Ben faced. If Ben had been left to find the support available from different places by himself, he might have fallen through the gap, perhaps condemning him to a lifetime of dependency on welfare, health and local services. That's why the Social Justice Strategy is important.
Transforming lives

Singling out cause-and-effect relationships in the complex situations faced by disadvantaged individuals and families is difficult, and it will be some time before we can definitively claim that the Social Justice Strategy has been a success. Nevertheless, the overall evidence so far shows an improving trend.

A quarter of a million more children were living with both birth parents in 2012 compared with 2011 according to the latest Family Stability Indicator
The lowest proportion of children are living in workless households since records began
In schools the attainment gap between disadvantaged youngsters and the rest is narrowing
There are continued overall falls in police-recorded violence in England and Wales
An increasing proportion of people are successfully completing treatment for addiction in England – the latest stats showing 13,000 more people leaving rehab entirely drug-free compared to three years earlier
14 social impact bonds are operational in the UK, making us a world leader, with a social investment market projected to be worth £1 billion by 2016.
April 2014 is Social Justice Month. Eight Government departments have come together to see how their work is already turning lives around, understand what other departments are doing and explore future opportunities for greater joined-up working.
Ultimately, social justice is a matter for everyone, whatever part of Government they work in. All civil servants should ask themselves: What needs to be done to make a real difference and who do I need to work with to deliver?
Do our current ways of working actually make a difference and provide fair return for the taxpayer?
How do we overcome barriers that get in the way?
And – most importantly – what difference can I make today?
Social Justice Month takes place throughout April in the Cabinet Office, the Department of Work and Pensions, the Department for Business, Innovation and Skills, the Department of Health, the Department for Communities and Local Government, the Home Office, the Ministry of Justice, and the Department for Education.
For further information, contact selvin.brown@dwp.gsi.gov.uk.
Don't forget to sign up for email alerts from CSQ
---
Other CSQ articles you may be interested in:
Putting data to good use: helping offenders find work